News
Sonic the Hedgehog Creator Joins Square Enix
Yuji Naka, the programmer and designer behind the classic Sonic the Hedgehog, has joined Final Fantasy firm Square Enix...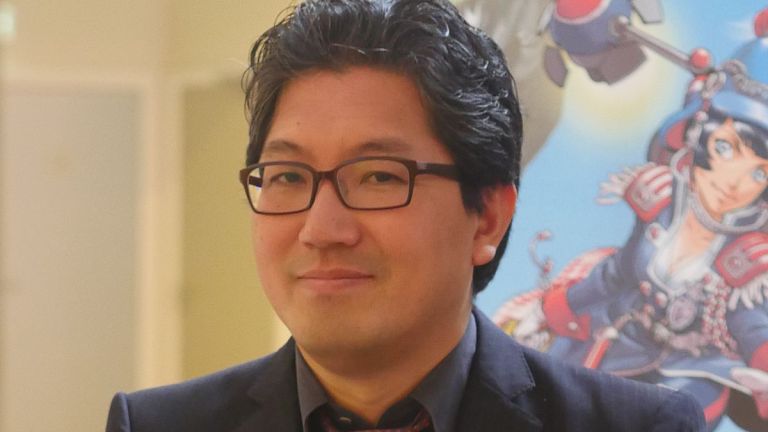 When it comes to Sega, no other game summed up the company's height of success better than Sonic the Hedgehog. The game that turned the Genesis into a true competitor to the Super Nintendo, Sonic the Hedgehog and its blue, spiky hero became the driving force behind Sega's expansion in North America and Europe.
One of the key figures behind that game was Yuji Naka, a designer and programmer who'd worked on a string of titles at Sega since the mid-80s. Although he was far from well-known even at the time, Naka worked behind the scenes on the coding for such hits as Alex Kidd in Miracle World (Sega's unofficial mascot, at least before Sonic ousted him) Phantasy Star I and II, plus the rock-solid Mega Drive port of Capcom's Ghouls 'N Ghosts.
It was in the '90s that Naka really made a name for himself, working as lead programmer and eventually producer on all the Hedgehog games at Sonic Team, the internal developer created in the wake of the series' success. Also at Sega, Naka worked on such titles as Sonic Adventure, Samba de Amigo, and Nights Into Dreams – in other words, some of Sega's biggest first-party games for its last two consoles, the Sega Saturn and Dreamast.
Having left Sega in 2006 to set up his own independent studio, Prope, in 2006, Naka has since announced on Twitter that he's joined the Japanese giant, Square Enix. 
"Just a quick note to let you know, I joined Square Enix in January," Naka wrote. "I'm joining game development as before, and to strive to develop games at Square Enix. I aim to develop an enjoyable game, please look forward to it."
Naka's best known for his platform games, which might make joining Square Enix, a firm famous for its RPGs, something of a surprise. But Naka's also been producer and programmer on a number of action-adventures and role-playing games, too, including Phantasy Star Online in 2000 and 2006's Phantasy Star Universe.
It's possible, then, that the former Sonic godfather's working on something more in the vein of those latter games at his new home. Will it be an original title or an entry in Square Enix's most famous games like Final Fantasy and Dragon Quest? We'll bring you more as we hear it.