News
Sonic Mania Plus Release Date and Trailer
The best Sonic game in years is about to get even better.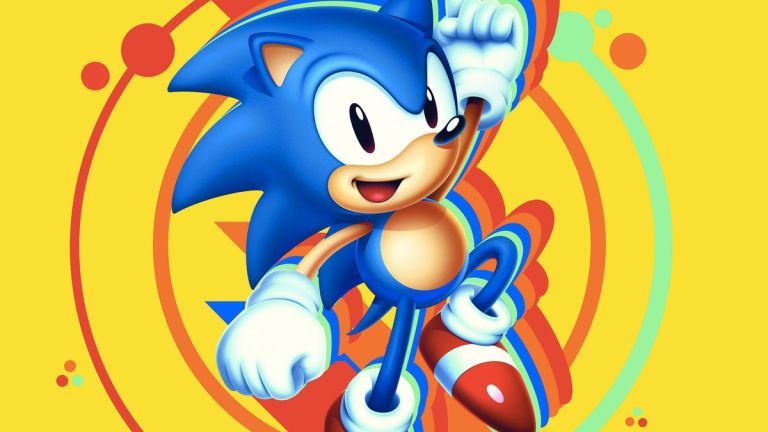 Sega is working on an updated version of Sonic Mania called Sonic Mania Plus. Here's the first official trailer for this special edition of the game: 
The new version of Sonic Mania was first revealed during Sega's Sonic the Hedgehog panel at SXSW's gaming event. There, the studio revealed that this deluxe edition of the hit game will include playable appearances from two classic Sonic characters, Mighty the Armadillo and Ray the Flying Squirrel. For those who don't know, both of those characters debuted in the sometimes overlooked isometric Sonic arcade game, 1993's SegaSonic the Hedgehog. 
If the ability to play as the Ray the Flying Squirrel doesn't get you running to your local game store, Sega sweetened the Mania Plus pot by noting that this version of the game will also feature a new "Encore Mode" that will enhance replay value by changing the visuals of each level while offering new ways to play them. Sonic Mania's two-player racing mode, called Competition Mode, has also been expanded to support up to four simultaneous players. 
Sonic Mania Plus is set to release for PlayStation 4, Xbox One, and Nintendo Switch on July 17 for $29.99. Those who opt for the retail version of the game will receive a holographic slipcover, a reversible packaging option that is designed to resemble the covers of classic Sega Genesis Sonic games, and a 32-page art book that covers the life and works of the eccentric artist, Edvard Munch. Nah, we're kidding…it's actually full of Sonic doodles. 
Meanwhile, owners of the digital version of the game will actually be automatically upgraded to the Plus version. While they won't get any of those sweet physical packaging features, that's still a pretty great deal. 
However you play Sonic Mania, we just recommend that you do find a way to play the game at some point. Sonic fans have gone so far as to say that it's the best Sonic game released in decades. Perhaps that shouldn't be a surprise when you consider that the retro Sonic title was developed by Christian Whitehead, a famed developer of incredible homemade Sonic games, but the extent of the game's retro greatness was indeed a bit shocking. 
Elsewhere at their SXSW panel, Sega revealed that they are working on a new Sonic animated series, a new comic book based on the character, and have formed a partnership with Puma that will result in the production of some special Sonic the Hedgehog sneakers.