News
Sonic Mania Developers Want to Make a Darkwing Duck Game
The Sonic Mania team want to work their retro magic on Darkwing Duck. Will Disney let them?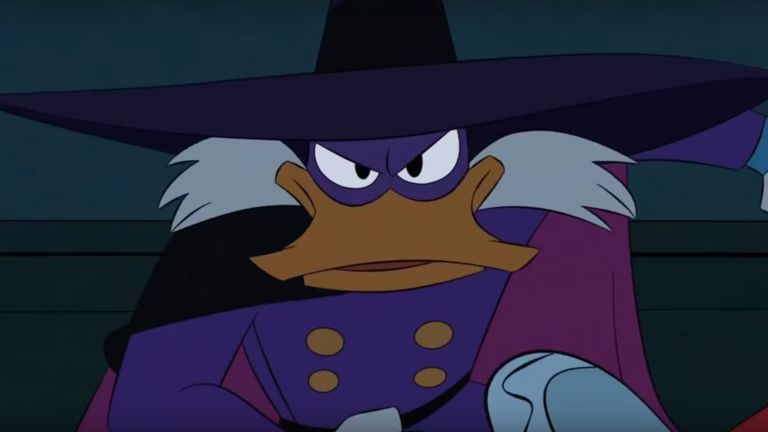 Headcannon Games, the team behind the brilliant Sonic Mania, really want to develop a Darkwing Duck revival. 
A recent video tells the story of the studio's somewhat strange desire to revisit a property that hasn't exactly been hot since the early '90s. After all, the Darkwing Duck TV show only ran for about one year (1991-1992). 
As some of you may have already guessed, though, the team's interest in the Darkwing Duck name seemingly has little to do with the TV show and is based more on their love of the Darkwing Duck NES game. That title was released as part of Capcom's series of NES titles based on Disney shows. Darkwing Duck wasn't always seen as the highlight of that legendary run of licensed games, but it's typically remembered as an underrated gem that featured some fantastic 8-bit action and bits of clever design. 
That's why members of the Headcannon Games team were excited when Capcom representatives indicated interest in a new Darkwing Duck game. From there, the team began working on a prototype demo that they hoped to send to the right people (namely Disney) in order to get the official go-ahead to continue developing the title for a full release. 
Unfortunately, it doesn't look like that's going to happen. Members of Headcannon noted that they had some trouble getting anyone from Disney to really communicate with them on the possibility of working together on this project. Eventually, a "credible source" informed the studio that it was highly unlikely Disney would greenlight their idea. The shame of it is that it appears Headcannon were interested in making a retro 2D action title/platformer that, much like Sonic Mania, paid tribute to the original Darkwing Duck while incorporating modern ideas and visual touch-ups. You can check out the demo they created for the game via the video below. 
While it sounds like Headcannon won't get to make the Darkwing Duck game of their dreams, you can play the original Darkwing Duck via the very welcome Disney Afternoon Collection that was released last year. 
Matthew Byrd is a staff writer for Den of Geek. He spends most of his days trying to pitch deep-dive analytical pieces about Killer Klowns From Outer Space to an increasingly perturbed series of editors. You can read more of his work here or find him on Twitter at @SilverTuna014.