News
Sonic Forces Release Date, Trailer, & Latest News
Celebrate Sonic Forces' release with this new preview.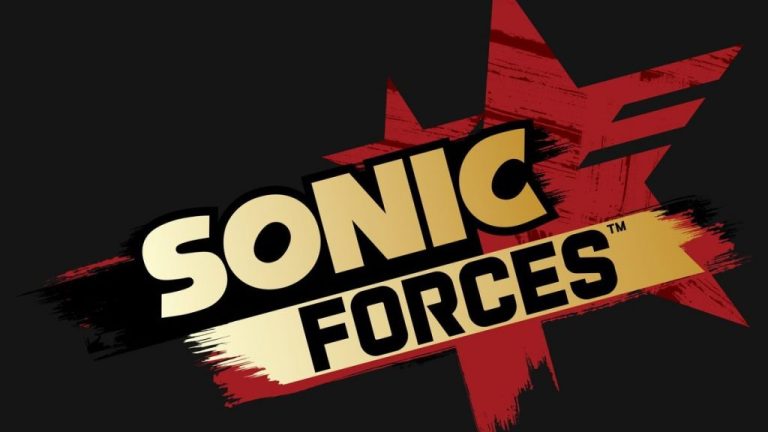 Sonic Forces is Sega's latest attempt to prove that the things that make the Sonic franchise so beloved can work in 3D. While Sonic's 3D efforts haven't been a complete wash, the blue hedgehog's 2D adventures are generally seen as the character's finest hours. 
This new 3D Sonic game aims to change that perception through a mix of narrative elements and re-focused gameplay. Sega is quite serious when they say that Sonic Forces will feature an epic story that touches upon previous elements of the Sonic mythos while establishing a few new plot points along the way. As for the gameplay, it will include a mix of traditional 2D action and 3D action that incorporates the speed and creative design of those original 2D adventures. 
Here's everything we know about Sonic Forces: 
Sonic Forces News
To celebrate the release of Sonic Forces, Sega has released an official launch trailer for their upcoming 3D Sonic adventure. While this trailer focuses on the game's story – a questionable move – it does feature a few snippets of that sweet, sweet Sonic gameplay. 
Sega has also announced that fans can pre-order a Digital Bonus Edition of Sonic Forces starting today. 
This Digital Bonus Edition of the game will retail for $39.99 and will include additional in-game outfits and accessories that will let you recreate the looks of other famous characters. 
Additionally, there will be a day one DLC release available free to everyone that purchases Sonic Forces. This DLC, titled Episode Shadow Add-on, tracks Shadow and Infinite's backstory and includes three bonus Shadow stages. Additionally, it will allow players to play as Shadow in 10 other levels. 
Sonic Forces Release Date
Sonic Forces is set to release on November 7, 2017. The game is coming to XBO, PS4, Switch, and PC.
Sonic Forces Trailer
This new Sonic Forces preview focuses on the player's ability to swap between Sonic and a custom avatar during battle. This custom avatar is equipped with a variety of abilities that should help players fight their way through the game's tougher bosses and lesser-foes. 
The latest Sonic Forces trailer showcases Sonic speeding through a Casino Forest section in one of the game's 2D-inspired classic levels. It's an interesting blend of old and new that may entice fans of both eras of Sonic games to give this upcoming adventure a shot. 
Eggman's army of evildoers in Sonic Forces is bolstered by the reveal of Infinite as one of the game's new villains. Infinite appears to be a technology-based foe whose movement speed is apparently greater than even Sonic's.
You can get a better look at who – or what – Infinite is via the new trailer below:
The new character system is on full display in the game's latest trailer:
It looks like the latest Sonic game will still feature some old-school levels according to this recently released footage which shows the franchise's famous Green Hill Zone running in the new engine. It's not clear how this fits into Sonic Forces' narrative. 
Here's an earlier trailer that revealed the game's title, along with some cool concept art:
Sega's recent 25th-anniversary celebration of the Sonic franchise held at San Diego Comic-Con ended up providing series fans with more than just a reason to celebrate all things Sonic related. 
Check out the first trailer for Sonic Forces below:
Sonic Forces Characters
Players will be able to control two different versions of Sonic the Hedgehog: Modern Sonic and Classic Sonic. Modern Sonic plays through three-dimensional stages and can use abilities such as boosting and homing attacks, while Classic Sonic's gameplay features 2D side-scrolling stages reminiscent of the Sega Genesis-era of games.
Sega has also announced that Sonic Forces will allow players to create custom heroes to take into the game's story mode.
While the Sonic franchise has traditionally incorporated multiple heroes, Sonic Force's take on this approach is decidedly more ambitious. It starts with the player choosing one of seven character types that each come equipped with the following abilities:
Wolf – Automatically draws in rings when near themRabbit – Has longer invincible time after receiving damageCat – Keeps one ring after being hitDog – Restarts with five rings after the player diesBear – Blows away enemies with a homing attackBird – Flies high with double jump abilitiesHedgehog – Collects rings when getting damaged
Players will be able to upgrade each character types with improvements that are both cosmetic (new outfits and the like) and substantial (upgraded abilities). Regardless of which character you choose and how they look, you will be able to see them in the game's various cutscenes as they automatically become an important part of the game's story. 
Sonic Forces Screenshots