News
Some Nintendo Switch Games Will be Portable-Only
The Switch has its first confirmed portable-only title, and it may prove to be the first of many.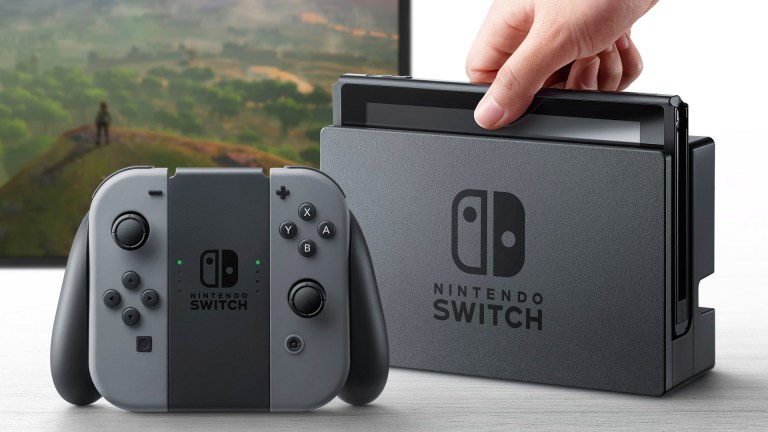 While the Switch is being billed as a console and portable system hybrid, it appears that developers are going to have the option of developing games that are designed to be played exclusively as portable titles. 
In fact, at least one studio is already doing just that. 
Developer Rayark International Limited are bringing their acclaimed rhythm game Voez to the Nintendo Switch as a portable-only title. Because the game was originally designed for touch-based mobile platforms, it doesn't actually require any traditional controls to play. Because of this, publisher Flyhigh Works has stated that the Switch version of Voez cannot be played while the Switch is docked in TV mode. 
Your interest in Voez may not be overwhelming, but the fact that a developer has the option of forgoing the system's console functionality all together is absolutely fascinating. It stands to reason that such a thing is technically possible, but since Nintendo never really addressed the function directly, many people assumed that titles would just be required to work both as portable experiences and TV-based console games. 
Now that we know that isn't the case, it certainly opens up a whole new world of possibilities. While it's a bit of a shame that not every Switch game will take advantage of the device's full functionality, it is nice to know that developers with touch-screen only ideas will not be forced to abandon their support of the Switch because they cannot design a version of their games that works – or works well – with controllers. 
At the very least, this means that Nintendo can pursue a range of mobile titles, including some of their own, and bring them to the Switch. If you're really optimistic, however, it also means that certain handheld Nintendo games that date back to the touch-screen DS games can more easily be ported to the Switch, perhaps even through the Virtual Console. 
All of this is to say that we hope this function eventually leads to a Nintendo Switch version of a new Elite Beat Agents game.