News
SNK Teases Next-Gen Neo Geo Hardware
The SNK team appear to be working on a next-gen Neo Geo Console.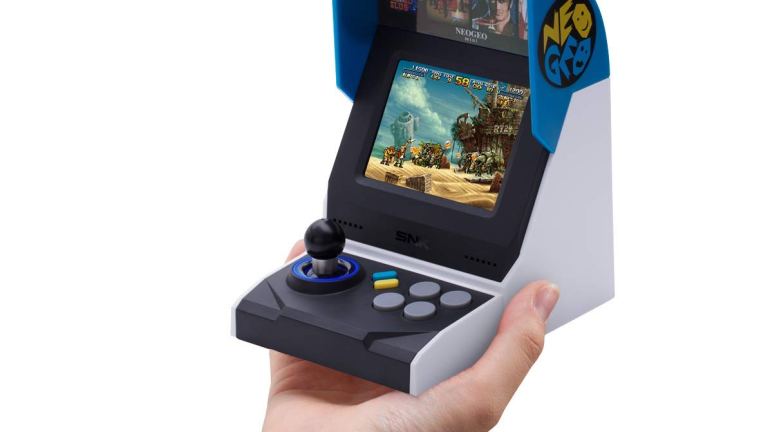 For reasons that are as mysterious as they are potentially ill-advised, SNK is apparently thinking of releasing a next-gen Neo Geo device. 
"A Next-Gen NEOGEO hardware is coming after NEOGEO Mini," reads a tweet from SNK's Twitter account. "With a modern design and a wonderful play feeling and you can even link it to NEOGEO Mini, the new hardware will provide you a NEOGEO journey that you have never experienced."
Aside from a tease that more information is coming soon, we, unfortunately, didn't get any more info on this next-gen hardware or what, exactly, a "wonderful play feeling" is. There's also no additional information available regarding when we can expect to hear more about this upcoming hardware, but we'd expect to get some kind of update before the end of 2019. 
What could this mean, though? Well, the wording "next-gen" hardware would seem to suggest that those mad lads at SNK are thinking of releasing a proper new console, but the phrase is actually a little more ambiguous than that. While they're likely talking about some kind of console that is more than just an emulator, next-gen doesn't actually have to mean that the device will feature advanced technology comparable to other upcoming next-gen systems. 
We're probably looking at something closer to the Atari VCS or that Intellivision console the company has been teasing. That is to say that this upcoming Neo Geo will likely be a simple device that will play some classic games, a few new ones, and offer limited multimedia functionality. Of course, that's pure speculation. It could also be something good. 
Regardless, between the Neo Geo Mini, the Atari VCS, Intellivision's console, Sega's Genesis Mini, and those Commodore systems, it seems that the market for retro gaming devices isn't going anywhere despite the relative failures of the PlayStation Classic. 
Matthew Byrd is a staff writer for Den of Geek. He spends most of his days trying to pitch deep-dive analytical pieces about Killer Klowns From Outer Space to an increasingly perturbed series of editors. You can read more of his work here or find him on Twitter at @SilverTuna014. 
Read and download the Den of Geek SDCC 2019 Special Edition Magazine right here!