News
SNES Classic Edition Reaches Four Million Units Sold
Who knew so many people like one of the greatest consoles ever made?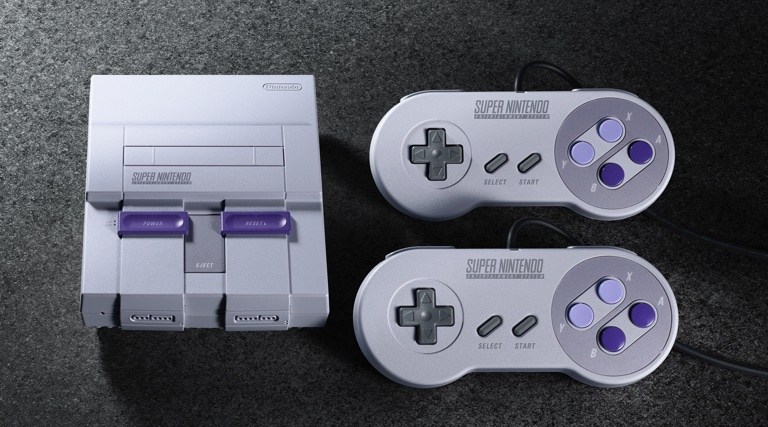 As expected, the Super NES Classic Edition has proven to be quite popular. 
As part of their latest financial reports, Nintendo has disclosed that they have sold about four million Super NES Classic Editions thus far. That figure includes sales of the U.S. version of the console as well as the Japanese and European versions. 
For reference, the NES Classic Edition sold about 2.3 million units during the five months or so that it was initially available. The fact that the Super NES Classic has seemingly outsold the NES Classic initially feels a bit surprising. Not only was the NES Classic Edition a bit more fresh of a concept at the time of its release, but you can argue that the NES has a greater cultural reach than the Super Nintendo. The original NES has even outsold the original Super Nintendo by about 11 million units. 
However, you have to consider the fact that the Super NES Classic Edition was much easier to actually get your hands on at the time of its release and the subsequent holiday season. Had Nintendo released enough NES Classic Editions to meet demand – and extended the length of the product's lifecycle – it's quite possible that it would have outsold its successor yet again. You could also argue that the Super NES Classic's lineup of games was a bit more substantial than the NES Classic Edition's. 
Really, though, that's all just semantics. The story here is that people are really, really into the idea of buying classic Nintendo games and hardware that resembles the hardware those games were released on. That fact raises some interesting questions for Nintendo moving forward. Do they continue to miniaturize their product line by releasing an N64 Classic Edition? At what point do they stop re-releasing classic consoles and corresponding games? Most importantly of all, will the success of these releases have any effect on the still unconfirmed debut of the Virtual Console for Nintendo Switch?
That last one is certainly weighing on the minds of many Nintendo fans who see the Switch as the perfect vehicle for classic games but are waiting for Nintendo to confirm that they do indeed intend to make classic titles available to download for their hit console. We should hopefully know more about their plans by E3 2018.