News
Smash Bros. Creator Says Fatal Fury's Mai Shiranui is Not Appropriate as a DLC Character
Super Smash Bros.' creator says that a Fatal Fury character didn't appear in the game because it's for "good boys and girls."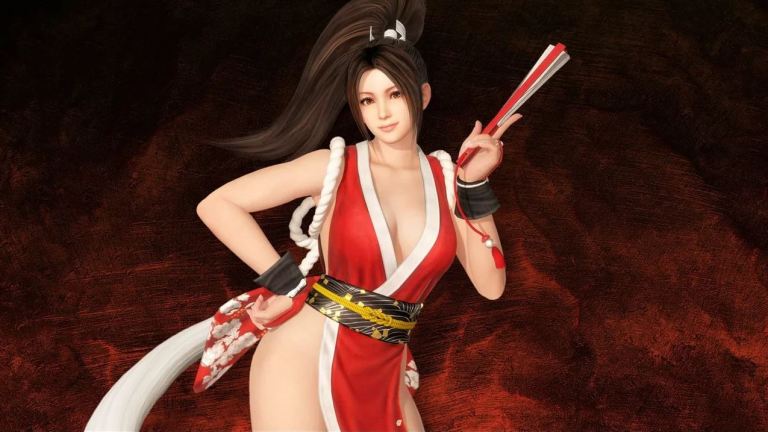 Super Smash Bros. creator Masahiro Sakurai caused a bit of a stir today when he suggested that Fatal Fury star Mai Shiranui may be too sexy to be a DLC character.
"You may have noticed that a very important character from the Fatal Fury series was not included," said Sakurai during a recent livestream. "Yes, Mai Shiranui. Super Smash Bros. Ultimate is for good boys and girls of many different ages so we decided not to feature her, please forgive us."
Sakurai's response is partially based on the recently released Smash Bros. DLC that added Fatal Fury's Terry Bogard to the game. Various assets included as part of Boagard's addition to the game see a number of fighters from the SNK universe make cameo appearances. However, Mai Shiranui (one of Fatal Fury's most famous characters) isn't featured in Smash in any way. Sakurai's statements seem to explain why that is the case. 
From the beginning, Mai Shiranui was designed to be an overtly sensual character who uses her sexuality to distract her opponents. So far as that goes, you can certainly see what Sakurai is talking about, but there's no denying that it feels odd to have the Fatal Fury franchise represented so heavily in the latest Smash Bros. DLC without Shiranui being featured in any way. 
Some fans are also already citing the "Bayonetta precedent." For those who don't know, Bayonetta is featured as a playable character in Super Smash Bros. Ultimate, and her character design is certainly at least nearly as overtly sexual as Shiranui's. That said, Bayonetta's costume design is certainly toned down in comparison to how she looks in her own games, and she also doesn't lose her clothes as she attacks. 
We suppose that Nintendo could have also toned down Shiranui's appearance for her theoretical Smash Bros. cameo. In any case, we'll see whether anything more comes of this. 
Matthew Byrd is a staff writer for Den of Geek. He spends most of his days trying to pitch deep-dive analytical pieces about Killer Klowns From Outer Space to an increasingly perturbed series of editors. You can read more of his work here or find him on Twitter at @SilverTuna014.