News
Small Game Retailers No Longer Want to Stock Xbox Products
Outrage over Microsoft's Game Pass service has some small business owners wondering what's next.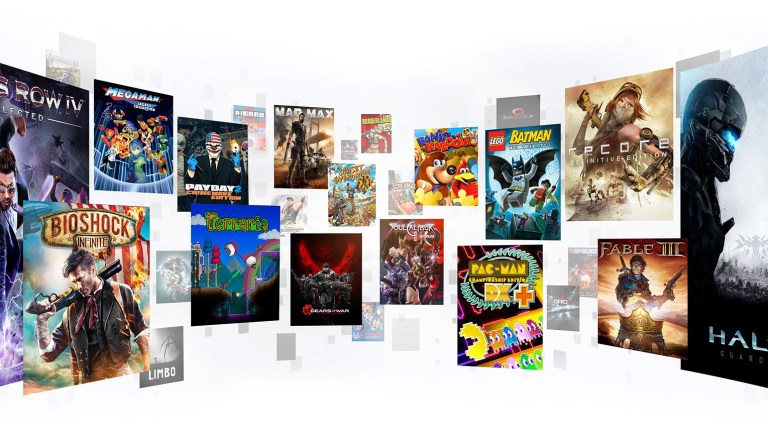 In an interview with gamesindustry.biz, the owners of various small video game stores expressed serious concern regarding the effect that Microsoft's Xbox Game Pass service will have on the future of their businesses. 
"Essentially, it's made [our Xbox business] worthless overnight," said Stuart Benson of Extreme Gamez. "You've got the whole section sat there, and why would people buy a £12 to £15 second-hand game when they can just pay a tenner and get a massive catalog of titles to keep them going?"
The problem is apparently so great that Australian retailer Gameware has announced they will no longer stock Xbox products at their store. Remarkably, they are not the only company considering this seemingly drastic move. 
"If they're going to do this, I won't bother [stocking Xbox]," said Stephen 'Stan' Stangroon of Stan's Games. "You only make £3 or £4 on Xbox games like the new Monster Hunter, if you're lucky. They'll kill the second-hand market. I reckon even the public won't like it in the end – I sold a Monster Hunter this morning and the bloke's already brought it back."
The ire over Microsoft's monthly subscription service reached a fevered pitch recently when the company revealed that Microsoft Studios exclusive games like Sea of Thieves will be added to Game Pass on the day they are released. This has prompted some retailers to write-off the possibility of stocking these games.
"Game Pass will have an effect on all first-party titles. We have already told Exertis we will not be stocking Sea of Thieves at all," said Paul Lemesurier of Sholing Video. "Why bother when supermarkets will throw it out less than cost, online e-tailers will break street dates – which are a joke – and ship up to five days before release cheaper than us, and now Microsoft is throwing it on Game Pass for a tenner."
While these retailers hope that these actions will force Microsoft to change their policies, the owners of some stores state that these seemingly drastic decisions will not have as big of an impact on their bottom lines as you might think. 
"To be honest with you, our sales are quite predominantly PS4 – the ratio is something like 5 to 1," said Steve Walker of Somerset store Insane Games. "So yes, I can see it making quite a big impact to Xbox gaming in general, but I don't think it will affect our company as much."
As we rapidly approach an all-digital retail future, the efforts of these retailers may indeed to be a last gasp. However, as in all matters involving the market, it is gamers who will ultimately determine whether it is worthwhile for these stores to continue to stock Xbox products as Microsoft continues to push what they hope will become the Netflix of gaming.