News
Skyrim For Nintendo Switch Trailer, News, & Release Date
If you've somehow been holding out on buying Skyrim until its available for Switch, your day is almost here.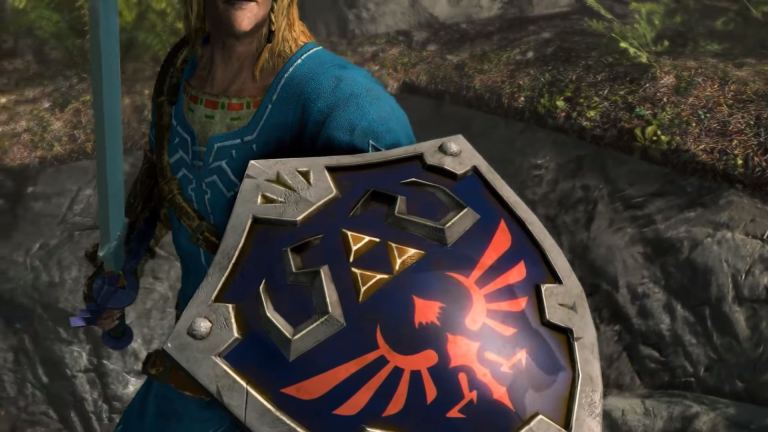 Skyrim For Switch Release Date
The Nintendo Switch version of Skyrim will be released on November 17, 2017. To help celebrate this event, as well as the release of the SNES Classic Edition, Bethesda has shared a rather cool image of what Skyrim's box art might look like if it had been released for the Super Nintendo. 
Skyrim For Switch Trailer
Bethesda has released the first trailer for the Nintendo Switch version of Skyrim.
Skyrim For Switch Details
This version of Skyrim comes with a few new mechanics designed specifically for the Switch. The most notable of these additions is the fact that the Switch version of Skyrim will feature Amiibo support. The extent of this Amiibo support isn't entirely clear, but the game's first trailer does confirm that you'll at least be able to use Zelda-themed Amiibos to add content like Link's outfit and the Master Sword to the game. We're assuming that other Amiibos will be supported in some fashion, but we wouldn't be expecting a Kirby cameo in the near future.  
The other interesting tidbit from the reveal is the use of motion controls within the Switch version of the game. Based on the footage, it appears that motion controls will be the default way to play Skyrim on Switch. Thankfully, for the sake of those playing their Switch on planes or trains, we hope that the option for non-swinging controls is implemented. 
Thankfully, all initial reports suggest that Skyrim runs very well on the Nintendo Switch and doesn't suffer too many technological downgrades even when you're playing the game in portable mode.