News
Skull and Bones: Release Date, Trailer, and News
Everything you need to know about Skull and Bones, including latest news, release date, trailers, and much more!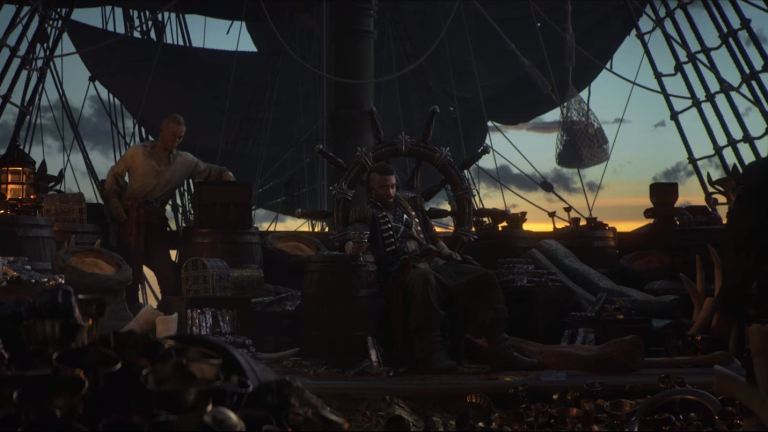 Were you one of many gamers who played Assassin's Creed: Black Flag's ship sections and thought, "Why doesn't Ubisoft just turn this into a game?" Well, it appears that Ubisoft heard that very valid question. 
Skull and Bones can't exactly be described as a continuation of Black Flag. While the two share many pirate aspects (we'll never tire of hearing our crew sing a shanty) Skull and Bones seems to place a far greater emphasis on multiplayer gameplay, but it's still not clear what the extent of the game's single-player offerings is. 
The game will allow you to assemble an online crew and participate in 5 v 5 battles with rival pirates in ship-to-ship combat sections. While sinking the enemy is certainly a plus, the true goal here seems to be to collect as much sweet, sweet loot as you can while also vanquishing your foes. It's not entirely clear at this time whether or not you and other players will be able to assume multiple roles on the ship or how that system of role management will work, but it does appear that much of the action will take place on the open waters. 
Here's everything else we know about the game:
Skull and Bones Release Date
Skull and Bones has been delayed yet again according to a recent Twitter post. The game's developers claim that this delay can be attributed to their desire to ensure the quality of the game. What's strange about this delay is that it's a delay for a release date that was never confirmed in the first place. The developers attributed the game's previous delay to the scope of the experience as well as the studio's desire to expand the lore of the in-game world. 
Skull and Bones News 
E3 2018 actually brought us two new trailers for Skull and Bones. The first is a cinematic preview that explores the game's rich universe. 
The second, though, is an extensive gameplay preview that gives us our best look yet at what Skull and Bones will actually play like. Based on the footage shown at the event, it appears that you'll be able to command your own ship in Skull and Bones, but the seas you sail will be populated by other players doing the same. There will be several ways to interact with those other players that include blowing them up or using them to take down powerful enemies. 
Read More: 40 Best Video Games to Play in 2019
Skull and Bones Trailer
Here is the first trailer for Skull and Bones:
And here's a gameplay trailer:
This interview video posted by Ubisoft also hints at the game's RPG mechanics and the way that you'll be able to upgrade your ship and crew as you gain gold and infamy. 
Matthew Byrd is a staff writer for Den of Geek. He spends most of his days trying to pitch deep-dive analytical pieces about Killer Klowns From Outer Space to an increasingly perturbed series of editors. You can read more of his work here or find him on Twitter at @SilverTuna014.