News
Silent Hill 2 Fans Discover Two Incredible Hidden Features
The foggy world of Silent Hill 2 hides some fascinating features.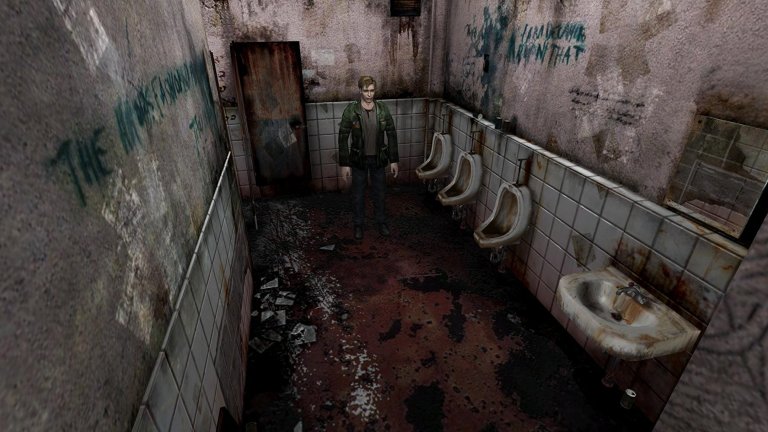 We already know the world of Silent Hill 2 is anything but direct, but we would never have guessed that the game contains hidden features that are just now being discovered. 
Recently, Twitter users punk7890 and Bigmanjapan found that players can (somewhat) easily access a minimap and a save anywhere feature. In the interest of full disclosure, the minimap thing is nothing new. However, the most popular way to access it before recently has involved some kind of manipulation of the game's code. This new method allows players to access it via a simple series of button presses (assuming that they have already completed the game and received the hidden "Dog" ending). 
If you have received that ending, you can go back into the game, set your controller type to 2, and then press Start + L2 + Square + L3. Some are saying that you might have to enter and exit the inventory screen if this input doesn't' work the first time, but it should eventually result in a minimalist map appearing in the top-right corner of the game screen. 
More than a just cool Easter egg or programming flub, this minimap actually makes the game significantly more manageable. However, it's nothing compared to the save anywhere feature that was also recently discovered. 
If you want to be able to save Silent Hill 2 at any time, you must also first unlock the "Dog" ending, start a new game, and enter the following series of commands: D-Pad Left + Left Analog Stick Left + Right Analog Stick Left + L2 + L1 + L3. This should allow you to bring up a save anywhere menu that will drastically cut down on the amount of backtracking and reloading required. 
The bad news is that it appears these tricks only work with the original PS2 version of the game. That means the Xbox version, the Director's Cut, and the HD Collection seemingly don't support them. 
Read the Den of Geek SDCC 2018 Special Edition Magazine Here!