News
Shigeru Miyamoto Says Virtual Reality Makes Him Worry
Along with technological concerns, Miyamoto fears that VR might not be ready for the family home yet.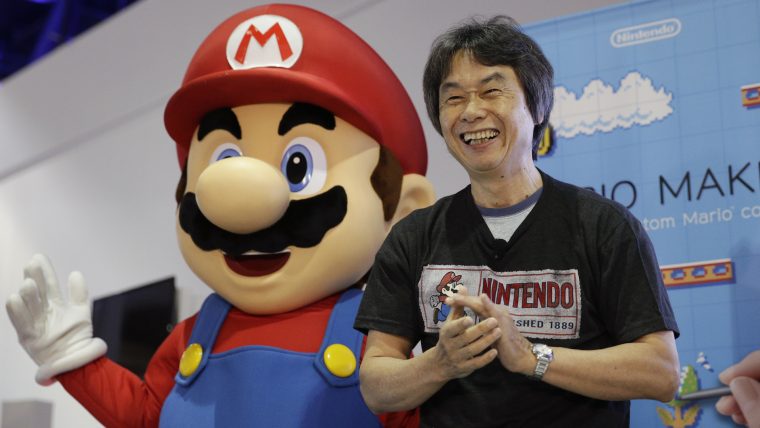 While some at Nintendo seem more enthusiastic about the idea of virtual reality than others, the company's general stance on the topic has been "wait and see." Nintendo has indicated that they're not ruling out the possibility of adding VR to the Switch, but they don't seem ready to dive in quite yet. 
Shigeru Miyamoto, however, has made it quite clear where he stands on VR in its current state. 
In an interview with Time, Miyamoto reaffirmed his trepidatious view on virtual reality by stating that, "In terms of being together online in virtual reality, I think a lot of the problems have been solved or are starting to be solved. This is something that we're looking into, too."
Miyamoto's concerns go further than that, however. In that same interview, the legendary game creator suggested that virtual reality might scare off some family consumers. 
"When I see people play virtual reality, it makes me worry," said Miyamoto. "Just as, for example, if a parent were to see their kid playing virtual reality, it would probably make them worry." Additionally, Miyamoto stated that creating VR games presents the unique problem of needing to design a game that isn't too long but also "fully fleshed out."
Previously, others at Nintendo had stated that their chief concern with virtual reality is the comfort factor of the device itself. Now, if Miyamoto's thoughts are any indication, it seems like their worries may go much deeper than that.
It's certainly understandable why Nintendo would be hesitant to go all-in on VR. The technology itself is still unproven in the long-term, and Nintendo did get burnt a bit by relying on 3D technology to distinguish the Nintendo 3DS. At the same time, it's worth noting that previous innovations Nintendo had concerns about include online gaming, multimedia, and disc-based games.