News
Shigeru Miyamoto Confirms Development of Pikmin 4
Let the good times roll as Nintendo confirms they are working on yet another beloved franchise.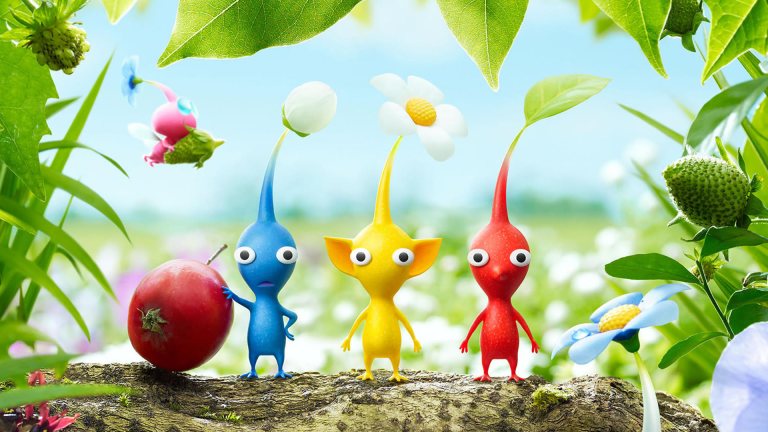 While Pikmin was one of the few beloved and dormant Nintendo franchises to not make some kind of E3 appearance, Shigeru Miyamoto says you shouldn't take that as a sign of the franchise's present or future. 
"I've been told not to share anything about this from PR," said Miyamoto to Eurogamer regarding the status of Pikmin 4, "but I can tell you it is progressing."
Miyamoto appeased the PR gods by limiting the specifics of the game's development to his assurance that the game is "actually very close to completion" and that "Pikmin teams are always working on the next one." 
Nintendo confirmed Miyamoto's assertions in a separate statement by claiming that "Pikmin 4 is in development but that is all we can confirm at present." 
It's been about four years since Pikmin 3 released for Wii U in 2013. The game received overwhelmingly positive reviews for its innovative use of the Wii U tablet and general advancement of the Pikmin mechanics. By all accounts, Pikmin 3 also sold extremely well with some reports suggesting that it sold over 200,000 units before the end of 2013. 
The lack of a Pikmin sequel in all that time seems to speak more to Nintendo's unique release strategy than it does their faith in the franchise as a whole. Now that the Nintendo Switch is selling extremely well, it seems that Nintendo is a touch more eager to bring back some of their most popular series as well as re-introduce some of the Wii U's best games to the switch audience.  
If Nintendo's past is any indication of their future, we wouldn't expect Pikmin 4 to actually be released any sooner than late 2018 if it even makes 2018 at all given how big of a year that is shaping up to be for Switch releases. As always, we'll keep you updated as we know more.