News
Shenmue HD Remasters Releasing in August
After years of waiting, the Shenmue and Shenmue II remasters are finally releasing this year.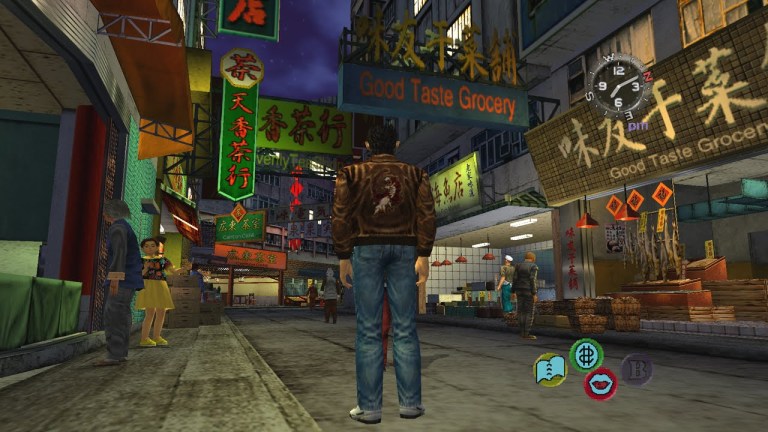 The long-awaited Shenmue remasters finally have a release date. 
Starting on August 21st, you'll be able to buy the Shenmue remaster bundle for PS4, Xbox One, and PC. The console versions of the title will be available as physical purchases, but the PC version will be a digital-only release. If you pre-order now, you'll get a 10% discount on the final purchase. 
The remastered versions of Shenmue and Shenmue II will preserve all of the content from the original releases but will feature some modern-day upgrades. Each title will support scalable screen resolutions as well as PC custom graphics options. The games will also offer what is being referred to as modern and classic control schemes, but it's not entirely clear what the difference between the two will be. However, we suspect the modern option will fix some of the…wonkiness of the original game's controls. Sega has also said that each title will feature improved user interface options. 
Furthermore, players will be able to choose between English and Japanese voice options. That will surely come as welcome news to those who found the game's English voiceovers to be the source of some awkwardly unintentional funny moments. 
Best of all, both games will be featured in a single package collection that will be available for PlayStation 4, Xbox One, and PC sometime later this year. 
There's quite a lot to take in following the reveal of this collection. Aside from the details of the collection itself – which all sound quite promising – there's the historical significance of the original Shenmue being released on a platform other than the Dreamcast. The original Shenmue was considered to be perhaps the most ambitious game of all-time upon its initial release. While the title suffers from plenty of wonkiness and featured many ideas that the technology of the time simply couldn't handle, it's still one of those games that everyone must at least try to play at some point. 
While Shenmue II isn't quite as historically significant as its predecessor, it's arguably the better game. That sequel saw series protagonist Ryo Hazuki travel to Hong Kong in order to pursue his father's killers. The game's lows were quite low, but its highs include some incredible sequences and amazing plot twists that help make it one of the greatest revenge stories of all-time. 
At present, there's no word on whether or not those who play through these collections will be able to carry any information over to Shenmue III. However, we should know more about what relationship – if any – the titles will have when Shenmue III releases (hopefully) sometime next year.