News
Settlers of Catan is Getting a TV series
The beloved board game Settlers of Catan is now being adapted into a TV series...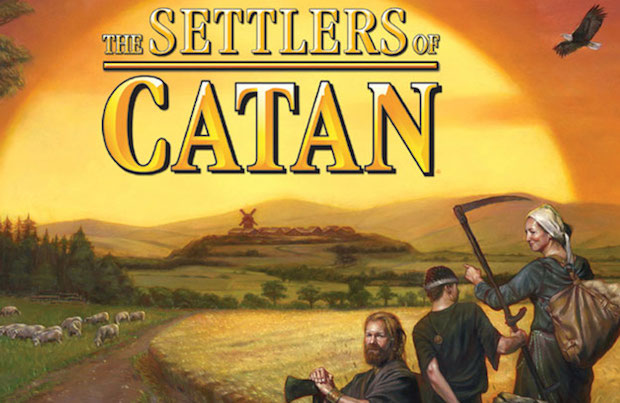 I remember the first time that I came across Settlers of Catan: like so many others it was in college, and one of the benefits of living in an artsy dorm freshman year was being exposed to a myriad of curious interests—such as that group of folks that pulled out a board game called Settlers of Catan for a little amusement at 9pm in the evening. "Is this like Risk," I asked to bemused faces. "Kind of."
…Cut to walking past that same common room at 10am the next day, and half of those once bemused folks are scattered, three-quarters asleep, and staring at all the riches of a mystical island beyond a seafaring expansion.
Of course, this would eventually need a TV show.
Originally entitled "Die Siedler von Catan," Settlers was the first German styled board game to achieve international acclaim far beyond continental Europe. Created by Klaus Teuber in 1995, it has gone on to sell more than 22 million copies in 30 languages. And now, it has its TV rights on the market as Gail Katz, the producer of Air Force One and last year's festival-circulating Pawn Sacrifice.
According to Variety, Katz said, "I've been wanting to see an adaptation of the game for years, ever since my Catan-obsessed college aged kids introduced me to it. The island of Catan is a vivid, visual, exciting, and timeless world with classic themes and moral challenges that resonate today. There is a tremendous opportunity to take what people love about the game and its mythology as a starting point for the narrative."
Obviously, Katz is looking to develop the challenge of a community forced to make tough decisions on an island with scant resources and warring factions. Ahem, that almost sounds like it could make a very good television series. Again. If one were so inclined…
Katz's Pawn Sacrifice, which stars Tobey Maguire as chess genius Bobby Fischer, will be in theaters later this year.