News
Sekiro Mod Swaps Great Serpent for Thomas the Tank Engine
In what seems to be becoming a trend, Thomas The Tank Engine is now in Sekiro: Shadows Die Twice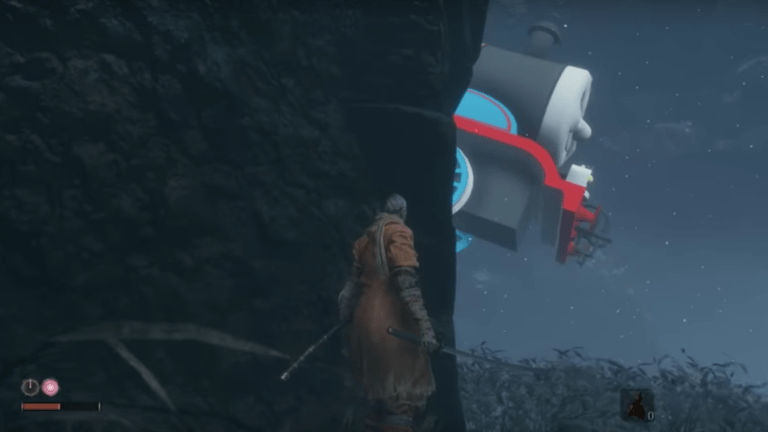 It looks like a pattern is forming among the modding community, with a new fan-made remix of Sekiro: Shadows Die Twice splicing a giant version of Thomas the Tank Engine into the famously difficult game's Great Serpent battle.
Thomas has been popping in all sorts of unlikely geeky places in recent years, with that hilarious cameo in Marvel Studios' Ant-Man movie being a particularly memorable example of this cartoon train's newfound multimedia presence. He's become a favorite among modders, too, with a noteworthy Resident Evil 2 mod replacing the big bad Tryant with a scary rendition of Thomas.
This new mod for Sekiro follows a similar theme to the Resi 2 one, taking out a sizeable villain (in this case the Great Serpent) and replacing it with Thomas. You can watch a video of the mod in action below, if you fancy witnessing a lone swordsman going up against an iconic children's character…
If you fancy having a go at battling this massive anthropomorphic engine yourself, you need to head over to NexusMods and download the mod. It was created by a user named Katalash, and it goes by the title "Thomas the Snake Engine."
With so much of the discussion around Sekrio focusing on its lack of an easy mode, it's nice to see gamers having fun with the title – and adding a bit of nostalgic animated oddness to it – rather than debating what is and isn't in it.
We'll keep bringing you amusing mod news as we see it…