News
Sekiro: Shadows Die Twice – Release Date, Trailer, and News
What you need to know about Sekiro: Shadows Die Twice, including latest news, release date, trailers, and much more!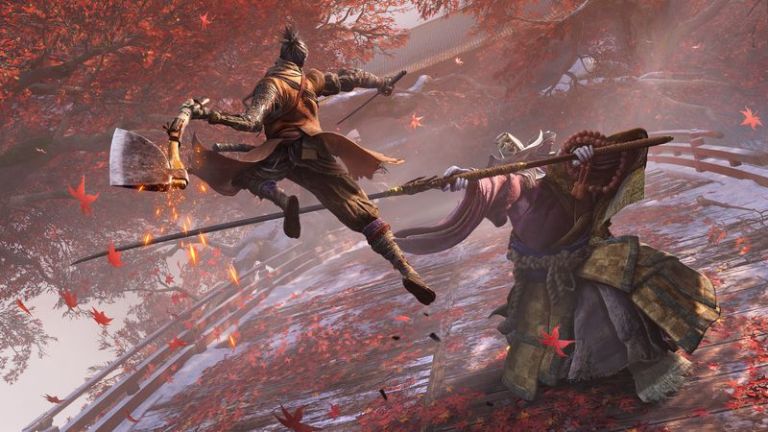 Sekiro: Shadows Die Twice is the next game from the studio that brought us Dark Souls. FromSoftware's new action game takes place during the Sengoku era of Japan. In it, you play a warrior who has set out on a dangerous quest to save his master from a powerful foe who the warrior and his mater have been battling for years. The warrior's loss of a ligament means that some of his weapons and abilities come in the form of exchangeable prosthetics. 
Regardless of what weapon you use, you'll have access to a resurrect ability that will let you instantly revive yourself upon death. This is a far cry from the Dark Souls series which often punished the player for death and used death as a way to teach the player how the game's mechanics – and the universe – really worked. It remains to be seen how Sekiro will retain the difficulty and mechanical mastery requirements of Dark Souls given that it sounds like the title won't treat death as quite the roadblock that it was in Dark Souls. 
We're still waiting to hear more about this game, but for now, here's everything else we know about Sekiro: Shadows Die Twice:
Sekiro: Shadows Die Twice Trailer
Ahead of the game's launch, From Software has released a new trailer for Sekiro that offers a fulygameplay breakdown of what you can expect from one of the year's biggest games. 
Sekiro: Shadows Die Twice is only a few days away, which means we have a final launch trailer to enjoy. Watch it below:
This next Sekiro trailer finally sheds some light on what this game's story is about. Granted, it sounds like there are plenty more mysteries to solve. 
This Sekiro trailer showcases what appears to be one of the game's boss battles. Here's your first look at the intimidating Corrputed Monk:
This preview for Sekiro: Shadows Die Twice arrived ahead of the Tokyo Game Show. Check it out below:
And here's the debut trailer:
Sekiro: Shadows Die Twice Release Date
Sekiro: Shadows Die Twice is set to release on March 22, 2019, for PlayStation 4, Xbox One, and PC. On that day, you'll be able to pick up the regular version of the game alongside a special Collector's Edition that includes a map, some art, coins, and a statue. 
Matthew Byrd is a staff writer for Den of Geek. He spends most of his days trying to pitch deep-dive analytical pieces about Killer Klowns From Outer Space to an increasingly perturbed series of editors. You can read more of his work here or find him on Twitter at @SilverTuna014.