News
Sega teases Shenmue and Skies Of Arcadia HD
Stop the press! Cult Dreamcast classics, Shenmue and Skies of Arcadia may be set for a HD return…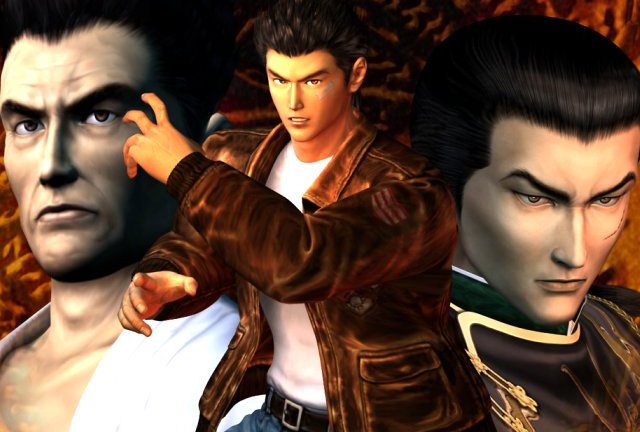 In an interview with Game Reactor, Sega's Brand Manager, Ben Harborne, who was taking questions regarding the upcoming HD release of Jet Set Radio, let slip that Sega 'may' be working on HD re-releases of both Shenmue and Skies of Arcadia.
Harborne clearly and quickly responded to a question regarding possible Dreamcast re-releases, confirming that, if more Dreamcast titles come to HD, they'll definitely include Shenmue and Arcadia, two of the most fan-requested titles.
His initial comment sounded like pure fact, but he quickly back-peddled, apparently realising he may have let the cat out of the bag too early, stating that he couldn't say for sure. But, given his initial reaction to the question, we'd be willing to be there are HD incarnations of the two Dreamcast legends on their way, and it would be a very good thing indeed.
A polarising game if ever there was one, Shenmue is a truly unique title that mixes Virtua Fighter-Style combat and real-world RPG play as you take on the role of Ryo Hazuki, a teenage martial artist on a quest to bring down the mysterious Lan Di, the man who killed his father.
With a complex and lifelike world, investigative game play, and the first real outing for QTE events as we know them today, Shenmue will be very welcome back onto our screens, and with a HD touch up, it'll be better than ever. Just do us a couple of favours Sega. Leave the awful English dub out of it, and please, for the love of Sonic almighty, do something about Shenmue III.
Skies of Arcadia is a classic, Final Fantasy-style RPG that features a large open world, turn-based random encounter combat and ship to ship battles. It's widely considered to be one of the best RPGs of its kind, and was only ever re-released on the Nintendo GameCube (as Skies of Arcadia Legends). The GC version can be hard to get hold of though, as can the DC original. A HD remake would certainly cause many an RPG fan to simply say "shut up and take my money!"
We'll bring more news as we get it, and don't forget that Jet Set Radio is due out in the summer.