News
Sega Mega Drive Mini Coming
Sega's reliving its 16-bit glory days with its own miniaturized version of the Genesis...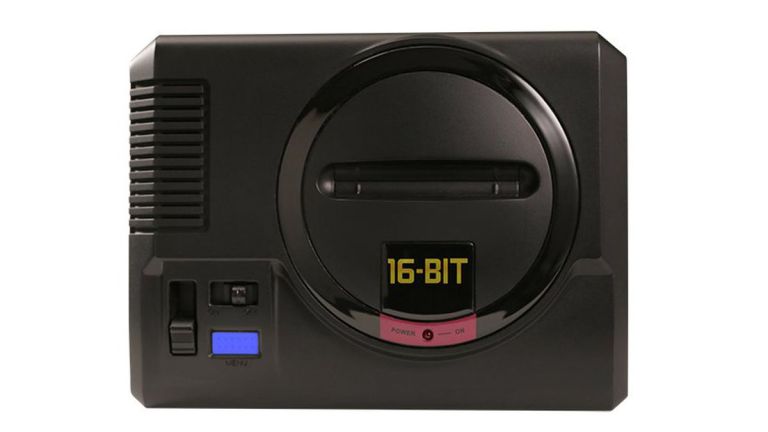 This year marks the 30th anniversary of the Sega Genesis' launch in Japan, and even today, the system evokes fond memories among gamers of a certain age. For Sega, the system was also its high watermark, with its library of arcade games and the presence of Sonic The Hedgehog making it a genuine rival to Nintendo's SNES.
To celebrate, Sega has announced the Genesis Mini – effectively its own take of Nintendo's miniaturized classic consoles, which will come with an as-yet unconfirmed selection of games preloaded into its memory.
The major cloud on the horizon, though, is that the internal hardware appears to be the work of a firm called AtGames, which has made several licensed versions of the Genesis in the past. If you've owned one, you'll know they're not exactly perfect: a fairly cheap build quality, clunky menu system, and some iffy sound emulation were some of the major drawbacks.
Based on this translated interview from a Japanese website (via Polygon), it seems that Sega's new Genesis Mini will be an updated version of an AtGames console, albeit with "different emulation". While the Japanese version will be a small, sealed unit like the one pictured in Sega's tweet below, the interview suggests that western versions will have a cartridge slot so users can play their existing games.
It's a great function to have, certainly, but this adds weight to the theory that we'll be getting a re-badged, anniversary edition of an existing AtGames device.
None of this has been formally confirmed by Sega yet, however, so it could be that the Genesis Mini will be a major cut above the devices we've seen in the past. We'll bring you more as we hear it.