News
Sega Forever Brings Free Sega Games to Mobile Devices
This "celebration of nostalgia" will add an expanding collection of Sega titles to mobile stores.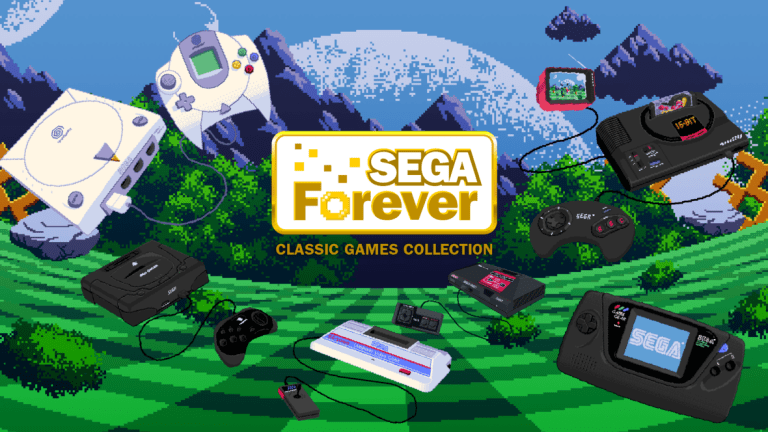 Sega is about to expand their mobile offerings in a big way with the introduction of the Sega Forever system. 
Sega Forever is a growing collection of classic Sega games being added to mobile app stores. The big gimmick here is that these games will be added to popular mobile stores for free but will feature in-game ads. Those who want to remove the ads can do so by paying $2 per game.
The games themselves will come with a variety of features – such as cloud saves, controller support, and leaderboards – regardless of whether or not you opt for the free or paid version of each title.
Early reports suggest that the ads included in the free version of the games only appear at launch, in save screens, and on the start screen.  Apparently, they will not interrupt gameplay in any way.  
The initial Sega Forever line-up will be added to Google Play and the App Store starting tomorrow and will include Sonic the Hedgehog, Phantasy Star II, Comix Zone, Kid Chameleon, and Altered Beast. Sega promises to periodically add games to the SEGA Forever collection with new releases coming every two weeks.
"Above all else, Sega Forever is a celebration of nostalgia," reads the official statement from Mike Evans, CMO of Sega's Western Mobile Division. "It's about allowing fans to reconnect with past experiences and share them with family and friends in an accessible and convenient way"
The promo art included with the official announcement includes a picture of every major Sega console and handheld device over the years. This would seem to suggest that even Dreamcast games might be added to the Sega Forever line-up, but of course, only first-party Sega titles will be added to this collection. 
While the initial lineup of Sega Forever titles is largely comprised of the usual suspects, we hope that Sega will explore some of the more obscure depths of their catalog when it comes time to expand upon this collection in the coming weeks.