News
Sea of Solitude: E3 2018 Trailer and Release Date
Sea of Solitude is an emotional new indie title from EA's Originals program revealed during E3 2018.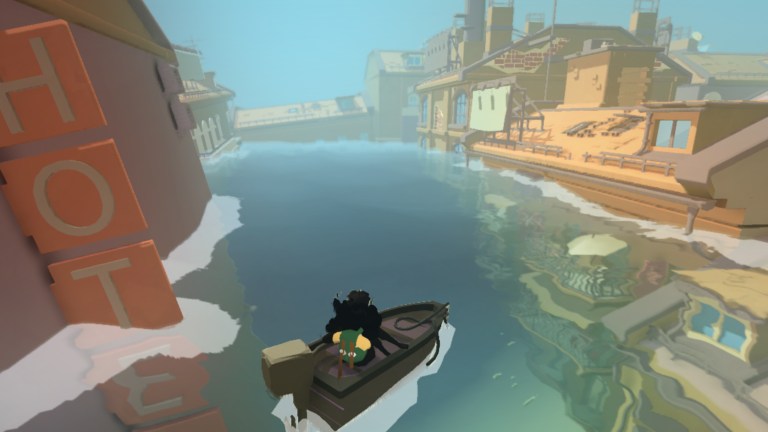 The next major EA Originals indie title is a lovely little game called Sea of Solitude.
As revealed at E3 2018, Sea of Solitude is being developed by Berlin-based developer, Jo-Mei Games. It tells the story of a world that is seemingly covered in water (a…"Waterworld," if you will). There, anyone who becomes too lonely becomes a literal monster. Players assume the role of Kay; a young woman whose loneliness is forcing her to endure the transformation process. 
Cornelia Geppert, one of the developers of Sea of Solitude, stated that this game is a deeply personal project that reflects her own emotions and experiences as well as the emotions and experiences of others who worked on the project. Indeed, her almost tearful reveal of the title suggests that those who play Sea of Solitude should expect to shed a few tears of their own before the game is over. 
Gameplay-wise, there's quite a bit we don't know about Sea of Solitude. The footage shown during the game's trailer suggests that the game will likely follow the lead of titles like Limbo and Inside by featuring basic platforming, puzzle solving, and a whole lot of environmental storytelling. However, we're still waiting to hear some more official details about what Sea of Solitude is like once you get your hands on the controller. 
What we can tell you is that Sea of Solitude is currently scheduled to be released in 2019 for what we assume will be all major platforms. 
EA's Originals program has certainly proven to be something of a mixed bag so far. Titles like Unravel and A Way Out have certainly been interesting in their own right, but it remains to be seen whether or not  EA will expand the program to feature more than just a handful of titles and whether Sea of Solitude will stand as the program's most intriguing release so far.