News
Scalebound Rumored to Return as a Nintendo Switch Exclusive
Cancelled Xbox One title Scalebound may be coming back as a Nintendo Switch title.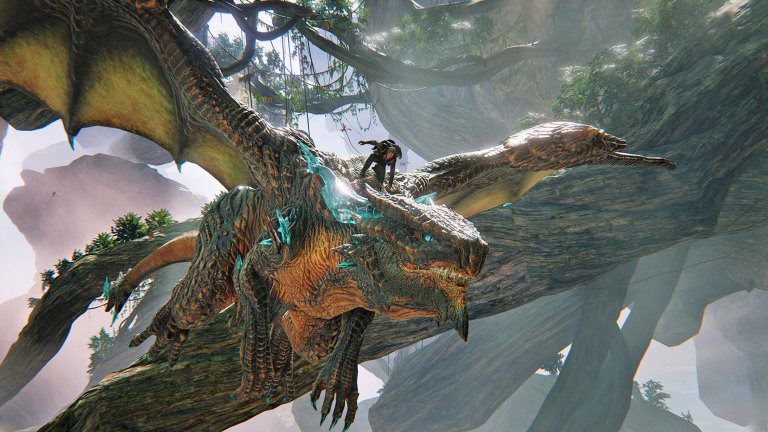 A new report from Nintendo Insider suggests that Nintendo plans on resurrecting Scalebound as a Nintendo Switch exclusive. This report is based on anonymous sources close to the project as well as a statement from Game Informer senior editor Imran Khan, who claims that Nintendo is reviving a "game that's thought to be dead."
For those who don't remember, Scalebound was supposed to be an Xbox One exclusive title from developer PlatinumGames. It was reportedly something of a dream project for Hideki Kamiya (director of Resident Evil 2, Devil May Cry, and Viewtiful Joe), who's long thought of developing a fantasy title. In fact, Scalebound was once one of Microsoft's biggest upcoming exclusives. 
That was until 2017 when the project was canceled under somewhat mysterious circumstances. Some have suggested that the game was canceled due to Microsoft's belief that the hype surrounding the title combined with its long development period had created unrealistic expectations for the game. However, others suggest that explanation feels highly unlikely and that there were likely production problems of some kind. 
That said, most evidence suggests that Scalebound was fairly far along by the time that Microsoft pulled the plug. If that is the case, and if Nintendo is indeed interested in reviving it, then the company could theoretically put itself in the position to deliver a high-profile exclusive in the near future. 
This report makes a lot of sense. Not only has Nintendo worked closely with Microsoft in the past and would theoretically be in a position to learn more than most about the state of Scalebound, but the publisher also has an excellent working relationship with PlatinumGames. In fact, PlatinumGames is already working on another Switch exclusive (Astral Chain) and previously released Bayonetta 2 as a Wii U exclusive. 
We'll be sure to update this story as soon as Nintendo or PlatinumGames releases more information on the state of Scalebound. 
Matthew Byrd is a staff writer for Den of Geek. He spends most of his days trying to pitch deep-dive analytical pieces about Killer Klowns From Outer Space to an increasingly perturbed series of editors. You can read more of his work here or find him on Twitter at @SilverTuna014.