News
Scalebound Developer Says Don't Blame Microsoft for Cancellation
PlatinumGames' studio head wants fans to go easy on Microsoft over Scalebound's cancellation.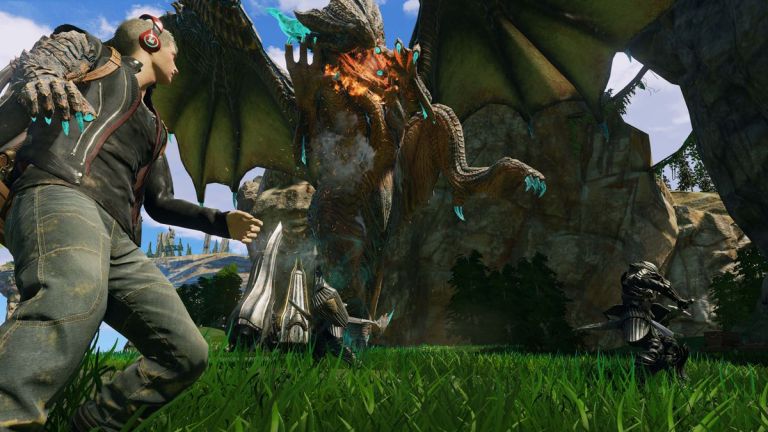 Scalebound developer PlatinumGames asks fans to not blame Microsoft for cancelling the former Xbox One exclusive.
"Watching fans getting angry at Microsoft over the cancellation wasn't easy for us to watch," says PlatinumGames studio head Atsushi Inaba in an interview with Video Games Chronicle. "Because the reality is, when any game in development can't get released, it's because both sides failed."
Inaba doesn't go into detail regarding how both sides failed due partially to the "rules of engagement as a developer," but he does suggest that some of the problems that led to Scalebound's cancellation can be traced back to some of the decisions (and mistakes) that his studio made while working on the project. 
"At the bare minimum, it's unique for us as a title in so much as we feel that we didn't do all of the things that we needed to do as a developer," says Inaba. "There were a lot of painful lessons, but that helped us grow as a studio."
We certainly understand and respect why Inaba won't give the blow-by-blow breakdown of what happened with Scalebound, but we'll admit that there's a small part of us that wish he would. While Inaba himself says that it's not like Scalebound is the first PlatinumGames project that was eventually cancelled, the situation surrounding the game is somewhat unique. Microsoft has been desperate for big-name exclusive titles (which is part of the reason why they've made some recent high-profile acquisitions), and Scalebound was one of the biggest exclusives they had waiting in the wings. 
Xbox's Phil Spencer had previously suggested that the game was cancelled because the hype surrounding it had grown too large, but you'll forgive us if we have a hard time believing that's the whole story. Nevertheless, Inaba doesn't seem to hold a grudge and certainly wishes for others be respectful towards Microsoft. He also doesn't confirm the rumours that Scalebound will return as a Switch exclusive. 
Matthew Byrd is a staff writer for Den of Geek. He spends most of his days trying to pitch deep-dive analytical pieces about Killer Klowns From Outer Space to an increasingly perturbed series of editors. You can read more of his work here or find him on Twitter at @SilverTuna014.