News
Saints Row Was Almost Written by Dave Chappelle
The former director of Saints Row reveals how it almost became the Dave Chappelle game.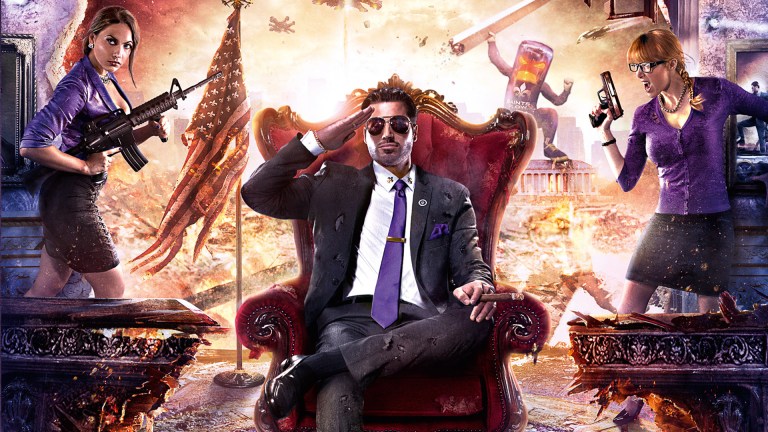 Christopher Stockman, design director of the original Saints Row, recently revealed that there were plans in place to hire Dave Chappelle to write the game. 
In an interview with Game Brain, Stockman said that Saints Row was originally being written by an unidentified individual whom the studio had worked with in the past. However, after reading some of that writer's sample dialog, Stockman realized that their style wasn't what he was looking for. He specifically recalls the line "tighter than a frog's ass" as the piece of dialog that made him realize the original writer wasn't the person for the job. 
From there, he considered an interesting alternative.
"We went on in search of a new writer and there was initial talk about partnering up with a Dave Chappelle-type or a celebrity type to lend their creative weight and writing style." said Stockman. At this point, interviewer Donal Shiel asked if the team was specifically in talks with Dave Chappelle to write the original Saints Row. Stockman confirmed that was the case.
"Initially, yeah, it was going to be like a Dave Chappelle game," said Stockman. "It got to like…any sort of discussions was like 'It has to be my game, it has to be Dave Chappelle's game.' We were like 'No, that's not going to work.'"
It's not entirely clear from the interview how personally involved Chappelle was in the communications and the negotiations of the offer, but the gist of the message is that the communications broke down when the Saints Row team realized how much creative control Chappelle required. Upon realizing that was the case, they looked for an internal writer and ended up giving the job to Steve Jaros (who left the series to work for Valve in 2014).
Based on the timeline of Saints Row's release, it's very likely that these talks occurred around the time that Chappelle's Show was at its creative and ratings peak. Had Chappelle and the team at Volition agreed to give him creative control, they would have been acquiring the services of arguably the hottest comedian on the planet at that time. As fascinating as that would have been, the Saints Row series has certainly done pretty well for itself since then. 
The entire interview with Stockman is fascinating, and we highly recommend giving it a listen if you have the time to do so.