News
Saints Row IV Team Creates Dubstep Gun Replica
The Saints Row team has created a volume pumping replica of one of the coolest new guns to the series...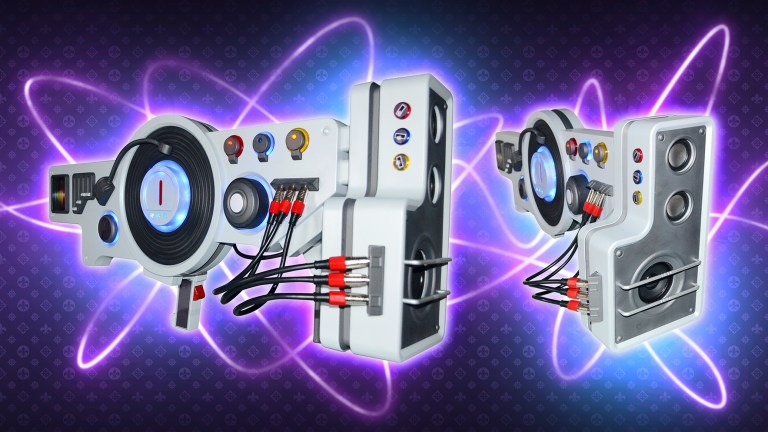 With Saints Row IV launching this month, Deep Silver has been in the lab creating a full size replica of one of the coolest weapons in the game: the Dubstep Gun.  This HAS to be one of the best replica video game weapons ever made, but maybe it is just because the source material in Saints Row IV is so cool.
The replica is fully functional (no, you can't shoot people with it).  It has four inputs, trigger activated play and pause and touch button control panel.  This is, indeed, a ghetto blaster.
The technical features are:·        Four inputso        Line in, SD card, 2 USB ports and radio connectivity·        Pre-loaded SD card with authentic Saints Row IV dubstep tracks·        Powerful rechargeable lithium ion battery providing an hour of use·        Touch Button controls·        Additional trigger activated play and pause function·        Custom pearlescent finish·        Multitude of jazzy lights·        Black custom case finished in aluminum to keep the gun safe when not in use
There are only going to be three of these very limited edition Dubstep gun replicas made, but stay tuned for details on how you can get your hands on one of these delightfully ridiculous pieces.
Saints Row IV will hit stores on August 20th. Our full review will be up on August 14th!
Like us on Facebook and follow us on Twitter for all news updates related to the world of geek. And Google+, if that's your thing!