News
Saints Row: Fate of the Furious Director Signs on For Movie Adaptation
Saints Row is finally coming to the big screen with help from a pretty notable team.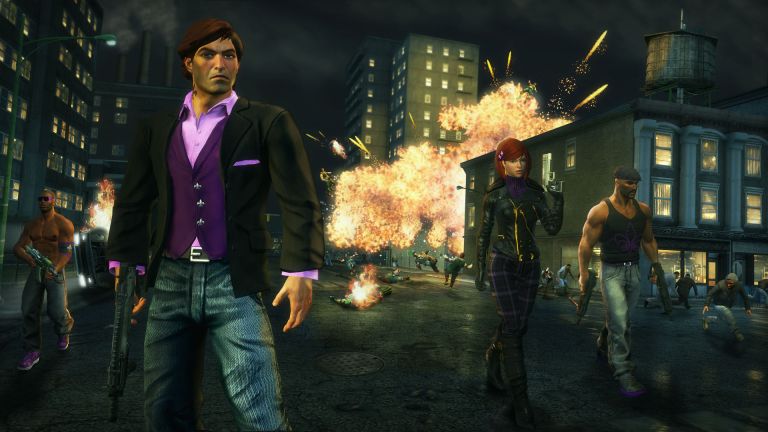 The Saints Row film adaptation lives on as Deadline reports that director F. Gary Gray (The Fate of the Furious, Straight Outta Compton) will helm the movie version of the popular open-world crime franchise. 
While it sounds like this adaptation is currently in the earliest stages of development, we already know that Gray is attached to direct and that Fenix Studios, Koch Media and Occupant Entertainment are co-producing the project. It's also been confirmed that Greg Russo is writing the screenplay, which is quite interesting considering that he's also tasked with writing the upcoming Mortal Kombat adaptation (which will need to be quite good to top the brilliantly bad '90s adaptation of that fighting game franchise). 
Sadly, we don't know much about the film's premise. It could honestly go a few different ways considering that the Saints Row series has changed quite a bit since its earliest days. At first, it was a fairly standard Grand Theft Auto rip-off that featured some slightly more absurd gameplay and characters. The second Saints Row game emphasized those more absurd elements while still retaining some of the slightly more grounded crime elements of the first game. 
By the time that we got to Saints Row: The Third, though, the series fully-embraced the series' wackiest elements. Considering that the third Saints Row is considered by many to be the franchise's definitive installment (even if the superhero-like gameplay of the fourth game was vastly underrated), we're guessing that this upcoming adaptation is going to be similar in tone to that title. That theory is supported by just about every scene in The Fate of the Furious.
Some of you may recall that a Saints Row film adaptation was being tossed around a few years ago but never made it to the big screen. It was reported that the film had caught the attention of Dwayne Johnson at one point but disagreements over the movie's rating may have partially led to his involvement (and the project itself) falling apart. It will be interesting to see whether or not the team behind this adaptation reach out to The Rock again. 
We'll bring you more on the Saints Row movie as additional information becomes available. 
Matthew Byrd is a staff writer for Den of Geek. He spends most of his days trying to pitch deep-dive analytical pieces about Killer Klowns From Outer Space to an increasingly perturbed series of editors. You can read more of his work here or find him on Twitter at @SilverTuna014.