News
RuneScape: Old School Mobile Version Launching in October
Old School RuneScape is coming to iOS and Android.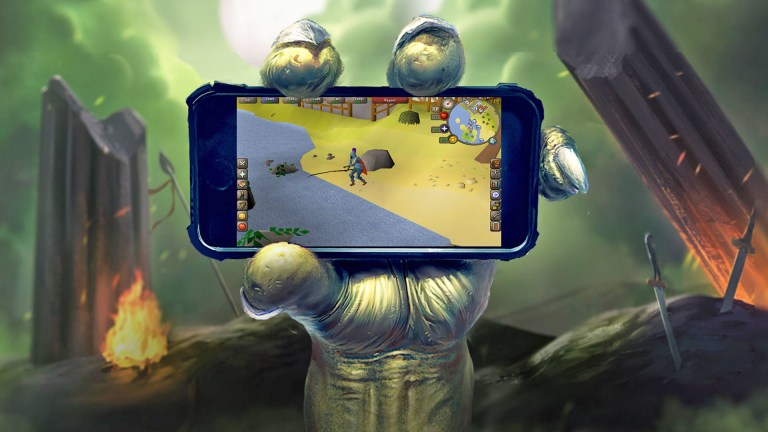 Old School RuneScape, the game that lets you play the fondly remembered classic version of RuneScape, is set to release for iOS and Android on October 30th. 
In a post on the RuneScape blog, the Old School team confirmed the game's mobile release date and shared a little information on how this release will work. In case you didn't know, a beta version of Old School RuneScape for mobile has been available for Android devices for quite some time. A closed beta was recently released for iOS as well. This full release will replace the beta version currently available on Android. 
However, those who have access to any of the mobile version's betas will be able to continue playing the game up until the full release of the mobile version. Users in certain areas (Canada, Denmark, Finland, Iceland, Norway, and Sweden) will also be able to access a soft launch version of the mobile game that will be accessible once the full version releases everywhere in October. 
Simply put, anyone currently able to play the game on mobile will be able to continue playing the game on mobile until its "release." Everyone else will need to pre-register for the full version and wait for its formal release. There is a membership fee for the game, but there are various promotions and in-game methods that help you "earn" your fee in other ways. 
Without breaking down the full history of RuneScape, we'll simply tell you that this release is kind of a big deal because RuneScape remains kind of a big deal despite being an over 17-year-old game. The original version of RuneScape (which is being sustained on PC and which this mobile version replicates) is still considered to be one of the most addictive and generous MMO titles ever released. 
For what it's worth, the early versions of this mobile game have received mostly rave reviews from longtime RuneScape fans. It feels like a pretty great way to jump into this experience if you've avoided RuneScape up until this point or if you just want to take your addiction with you wherever you may roam. 
Matthew Byrd is a staff writer for Den of Geek. He spends most of his days trying to pitch deep-dive analytical pieces about Killer Klowns From Outer Space to an increasingly perturbed series of editors. You can read more of his work here or find him on Twitter at @SilverTuna014.