News
Rockstar Games Launcher Gives You GTA: San Andreas for Free
Fancy playing Grand Theft Auto: San Andreas for free on PC? You just need to download the Rockstar Games Launcher!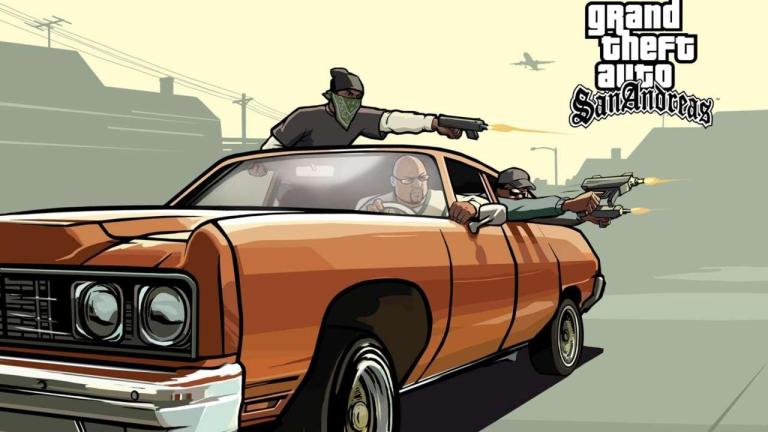 Rockstar Games has revealed its own launcher software for Windows PC. It's called, somewhat unimaginatively, the Rockstar Games Launcher. To encourage people to download the new launcher, Rockstar is throwing in a free download of Grand Theft Auto: San Andreas to everyone who installs it. This offer will run for a limited time, but we don't yet know exactly when it will end.
Of course, for years, Steam was pretty much the go-to launcher for most PC gamers. The arrival of the Epic Games Store in December 2018 gave Steam a proper new rival, though, with the team at Epic offering developers and publishers a greater cut of their games' sales to make its new platform more appealing. Because of this, it has become quite common for a game to launch on PC as an Epic-store exclusive, with a Steam release sometimes following later.
Epic, the company that owns such massive games as Fortnite and Rocket League, has had rather a lot of success with this endeavor, so perhaps we shouldn't be surprised to see Rockstar attempting to get in on the action. And from the point of view of a gamer: if you fancy jumping into San Andreas on PC, reliving one of the greatest games in the GTA franchise, downloading some free software isn't much of a price to pay.
Also, this official screengrab proves that launcher looks pretty snazzy in a visual sense…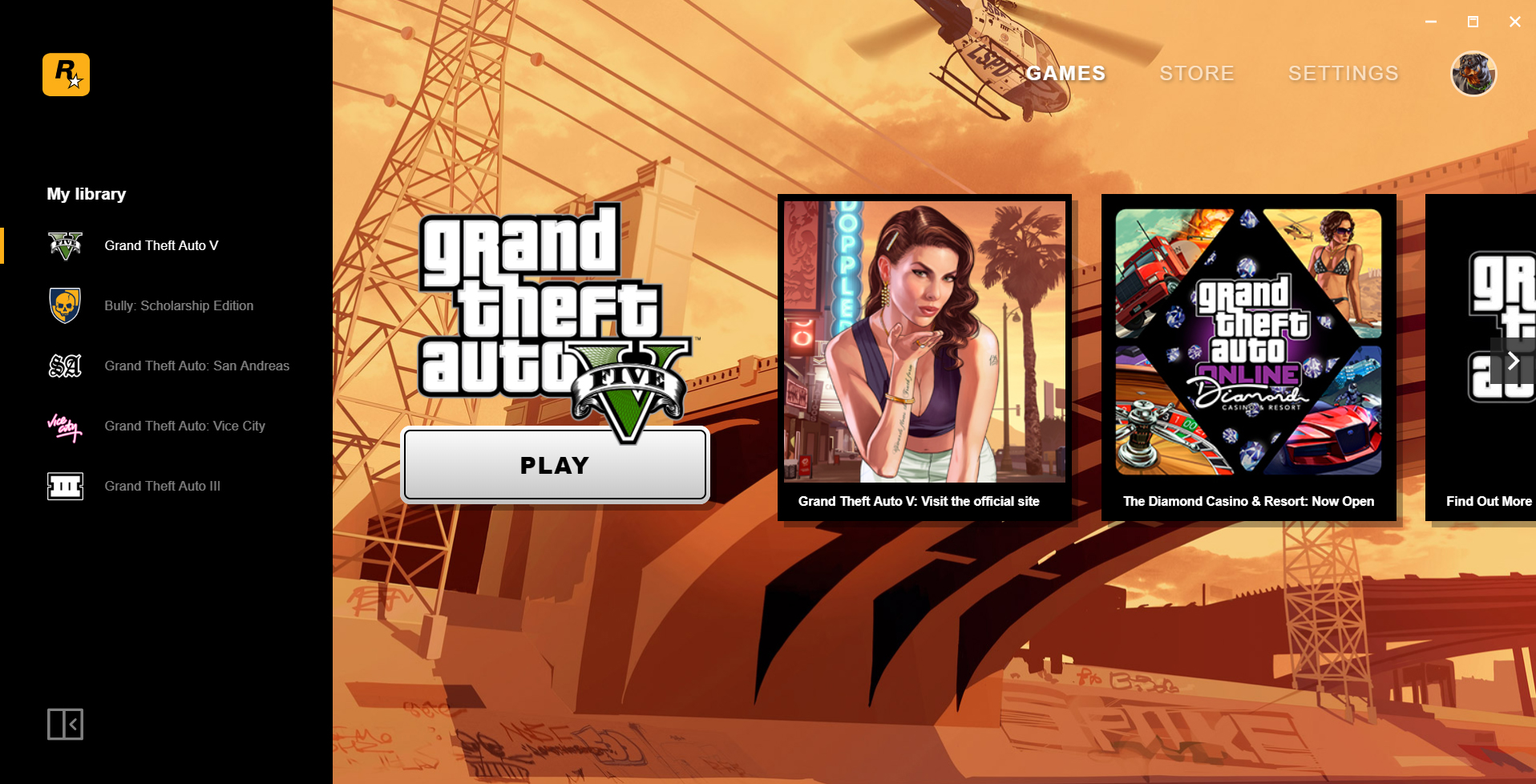 There is one interesting snag, though: not all of Rockstar's PC games are currently available on the Rockstar Games Launcher. As a support page on the Rockstar website tells us, Grand Theft Auto IV, Grand Theft Auto: Episodes From Liberty City, Grand Theft Auto 2, Grand Theft Auto, Max Payne, Max Payne 2: The Fall of Max Payne, Manhunt, and Midnight Club 2 are not currently available on the launcher.
The games that are available are Grand Theft Auto V, Max Payne 3, L.A. Noire, Bully: Scholarship Edition, Grand Theft Auto III, Grand Theft Auto: Vice City, Grand Theft Auto: San Andreas, and L.A. Noire: The VR Case Files (the latter of which is supported, but not currently available for purchase on the launcher).
That's still a decent selection of games, of course, but you've got to wonder why Rockstar didn't get all of its ducks in a row before releasing this new launcher. Playing every Rockstar game ever through the same launcher would be a pretty cool offering, but choosing from a random selection of titles is a little bit less exciting. If you do fancy trying the launcher, you'll find more details and a download link on the Rockstar website.