News
Rocket League's Tournament Mode is Entering Open Beta
That's nice, but we're still waiting on the official Rocket Power DLC.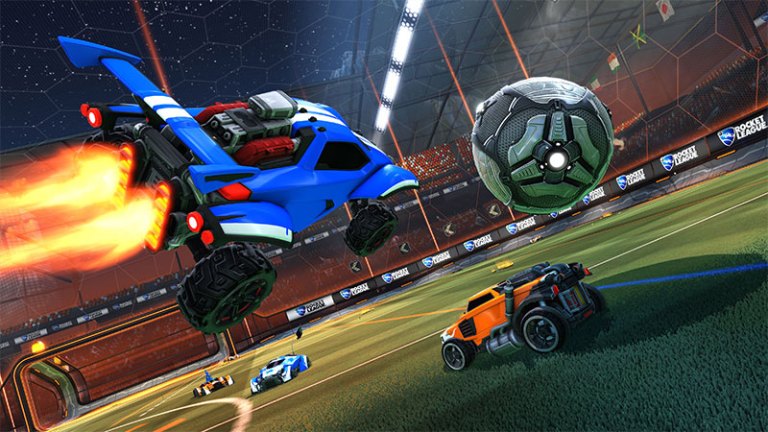 Developer Psyonix will begin beta testing in-game tournaments in Rocket League.
According to the Rocket League website, this beta test will run from February 21st to February 23rd on Steam. The purpose of this beta is to test the functionality and UI of the tournament experience. To join it, simply right-click on Rocket League within your Steam client, choose "Properties," click "Betas," and then choose "Tournaments Beta." This should download an update that will activate the tournament mode when it becomes available. 
How will tournaments work? That's a fantastic question that hasn't been entirely answered at this time. However, the trailer for the mode hints at some kind of bracket system that will allow you to organize online tournaments of unspecified sizes. Presumably, that tournament system will allow you to organize team and solo battles, but the full details haven't been revealed. 
What's also not clear at this time is when the actual tournament mode update will be officially released and whether or not Psyonix will be testing this function on consoles. We assume that this will not be a PC-only feature and that the beta test is simply easier to run on that platform. However, we'll have to wait for an official statement on how that will work. 
Psyonix has also announced they will be celebrating the 10th anniversary of Supersonic Acrobatic Rocket-Powered Battle-Cars throughout the year. For those who don't know, that was Psyonix's first attempt at the Rocket League concept. Even though it was very similar to Rocket League, it didn't enjoy nearly as much success. The studio hasn't clarified how they will be celebrating the game throughout 2018. 
Still, tournaments are the headline here. Rocket League has been in need of a tournament mode for quite some time. We've seen how well they work on the pro scene, and they will certainly help add a little competitive incentive to standard matches.