News
Rocket League Coming to Nintendo Switch
The ability to play Rocket League anywhere may lead to massive drops in productivity.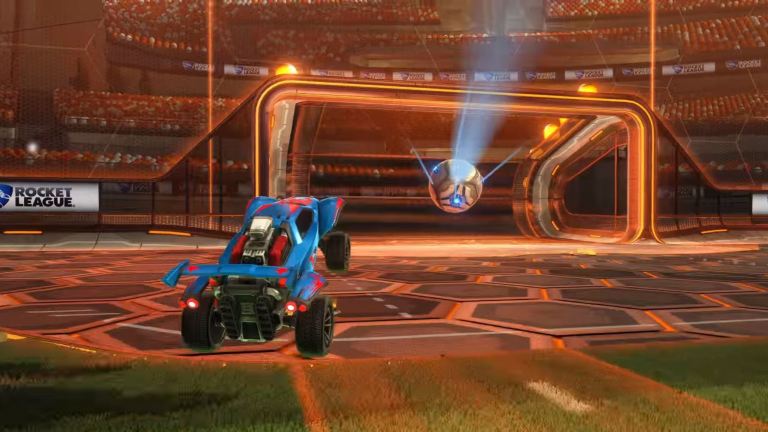 Rocket League continues its bid for global domination as Nintendo has confirmed that the now iconic title will be available for Nintendo Switch.
The first trailer for the Switch version of Rocket League is devoid of footage from the game itself but does mention that this version of the game will feature exclusive items, exclusive cars, and cross-platform play. So far as the cosmetics go, we're guessing that Rocket League is going to feature quite a few Nintendo cameos if Mario's hat atop of the trailer's rocket car is any indication. 
That cross-platform play is a particularly interesting note that comes with a bit of a catch. Nintendo has since revealed that the Switch version of Rocket League will be compatible with the Xbox and PC versions, but it appears that cross-platform play will not extend to the PS4 at this time. 
In other multiplayer news, the Switch version of Rocket League will also feature a local multiplayer system similar to the one featured in Mario Kart 8. Additionally, the Switch version will feature a split-screen multiplayer option that allows for two players to share a single Switch screen. Psyonix has confirmed that they are looking into the possibility of adding additional players to the game's split-screen multiplayer mode but have not confirmed whether they will do so.
Of course, the big draw of this version of the game is certainly the ability to play Rocket League on the go. Since the Nintendo Switch was revealed, players pointed to Rocket League as one of the games that would best be able to take advantage of the console's portable capabilities. 
While this does mean that you'll have to choose between Mario Kart 8 and Rocket League, we believe that's a problem Switch owners will love to have when Rocket League launches for Nintendo Switch sometime during the 2017 holiday season.