News
Robert Kirkman's Thief of Thieves Is Being Adapted Into a Video Game
The Walking Dead creator's other hit comic book series continues its multimedia expansion.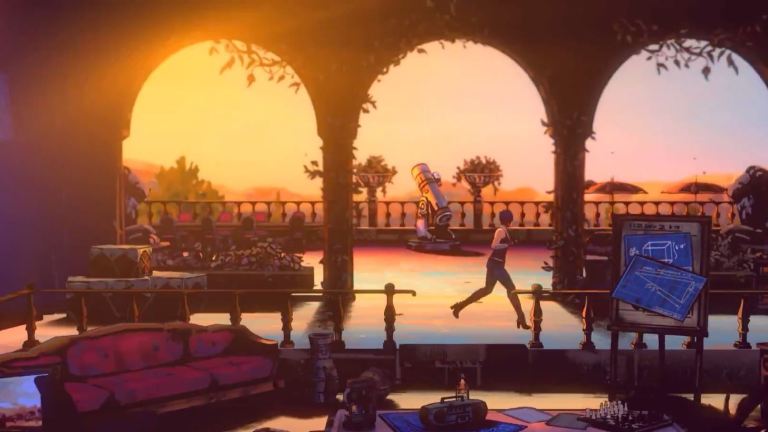 Robert Kirkman's ongoing comic book series Thief of Thieves is being adapted into a video game. 
This news comes to us via an exclusive IGN reveal that includes that first trailer for this stylish title. Take a look:
The Thief of Thieves comic book series was released in 2012 to widespread critical and commercial acclaim. This Robert Kirkman-written tale follows a master thief named Redmond who decides to give up his life of crime which involves him stealing from unsuspecting victims in favor of pursuing a life of crime which involves him stealing from other thieves. This new lifestyle helps Redmond get over some the moral issues that plague him, but does put him on both the wrong side of the law and his fellow thieves. 
Thief of Thieves has been praised for its mythology, complex characters, and breakneck pace. In fact, AMC is developing a television series based on the series which is being helmed by Charles H. Eglee. That show is still in production.  
This recently announced video game adaptation will not need to wait for the show's eventual release, however, as it takes place in the world of the original comics. Developed by Skybound Entertainment, Kirkman's multi-media company, in conjunction with Rival Games, the Thief of Thieves game will primarily focus on Cecilia – Redmond's young apprentice – whose previously hinted at backstory will be fully explored in this upcoming adventure. 
Skybound president Dan Murray commented on Rival Games' work by stating that the studio has created an "excellent expansion" of the acclaimed comic book story and that he looks forward to sharing more regarding what the game will offer. 
Based on the trailer, it appears that Thief of Thieves will primarily focus on stealth and mission planning but may also allow players to step out of the shadows on occasion in order to deal with a cumbersome guard or two. 
Thief of Thieves is set to make a full debut at San Diego Comic-Con and should be released on Steam sometime in early 2018. There is no word on any console versions of the game at this time.