News
Rise Of The Tomb Raider: DLC and extra modes detailed
There are plenty of new modes and extra content coming to Rise Of The Tomb Raider. Here are all the details...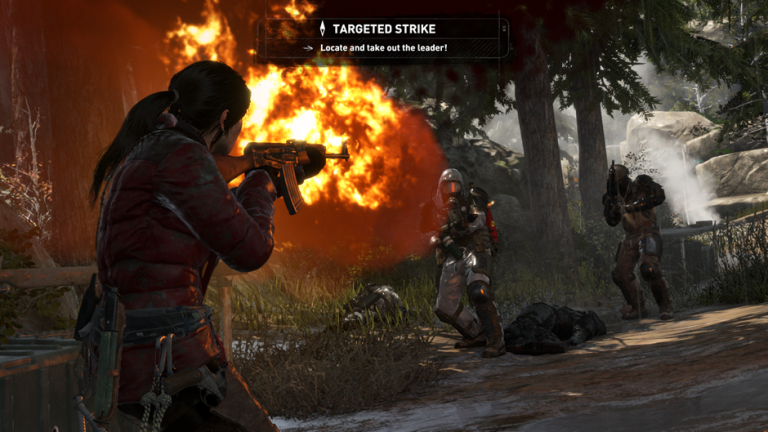 Lara Croft will head for Siberia in Rise Of The Tomb Raider, Crystal Dynamics' icy sequel to its 2013 reboot. Following the experiences of the previous game, Croft's now a tough, animal-skinning survivalist – which is just as well, because the terrain looks decidedly harsh in her new adventure.
As the Xbox 360 and Xbox One edition's release date draws near (PC and PlayStation users will have to wait until 2016), Microsoft has provided some details about Rise Of The Tomb Raider's DLC and extra modes. The princely sum of $30 will give players access to a raft of extra stuff (extra stuff always comes on rafts), which Gamespot reveals will include:
Endurance Mode – "Survive the extreme conditions of Endurance Mode."Baba Yaga: The Temple of the Witch – "Explore a new tomb that house an ancient terror."Cold Darkness Awakened – "Combat waves of infected predators."In-game content – "A steady stream of outfits, weapons, and Expedition Cards" that will be available at launch and continuing for more than four months."
In addition, look out for Expedition Cards. Either found as items in the game or purchasable through the game's shop, these will allow players to customise missions and unlock new challenges. As the game's director Noah Hughes explains to Microsoft, "In Rise of the Tomb Raider, you'll earn credits by completing challenges and exploring the world. These credits can be used to purchase Expedition Card packs. When used, Expedition Cards become modifiers in game modes outside of the single player campaign. Some Cards are humorous, such as Big Head Mode, while others can increase the challenge or give you special advantages. Expedition Cards can also be purchased with real-world currency."
Big Head mode? That sounds like a nod to the classic GoldenEye on the N64 to us. There'll be "about 300" Expedition Cards to unlock at launch, each divided into two types. Common cards can only used once, and will have to either be found and purchased again if you want to use them. Foil Cards can be used over and over again, and will "give Lara the strongest and strangest variations."
The cards aside, Rise Of The Tomb Raider will come with a range of other modes designed to "extend the single player campaign." These include Chapter Replay, which lets you try a mission again with the same equipment you acquired on your first run, Remnant Resistance, which lets you customise missions and challenge friends with those Expedition Cards mentioned above, and Score Attack, which is, as it sounds, a timed challenge to beat your own high score.
You can read Crystal Dynamics' full explanation of what's coming up here. Rise Of The Tomb Raider is out on the 13th November 2015 for Xbox One and Xbox 360, while the PC and PS4 versions are out in late 2016.
Follow our Twitter feed for faster news and bad jokes right here. And be our Facebook chum here.