News
New Rick and Morty Game Coming from Justin Roiland
From Justin Roiland and Squanch Games, Trover Saves The Universe will launch on PS4 and PSVR in May...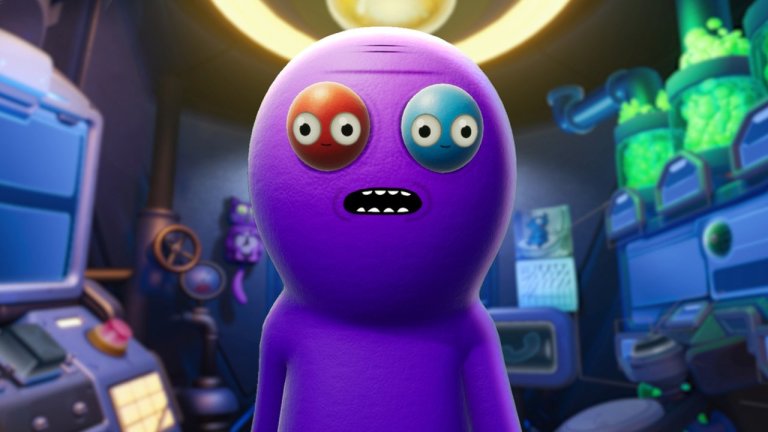 Trover Saves the Universe, an upcoming video game from Rick & Morty co-creator Justin Roiland and his company Squanch Games, has announced its release date with a new trailer. It looks, as you'd expected, to be very colorful and highly unhinged.
"Trover is a crazy comedy adventure in the vision of Justin, through and through", writes Squanch Games founder/CEO Tanya Watson on the official PlayStation Blog. "He started a game studio because he's been a lifelong gamer, and when he had the opportunity to use a VR headset, it opened up his eyes as to how he could bring storytelling to video games. So, we built Squanch from the ground up to support his method of comedy and storytelling, and it's been one helluva ride."
Further Reading: Character We Want to See in Rick and Morty Season 4
The Trover Saves the Universe game, which has been in production for two years, can be played with PSVR or on a normal PS4 console. You can watch the trailer right here:
We told you it was freaky, didn't we? As for what the story actually entails, Watson's blog post offers this synopsis:
"Trover Saves the Universe is a story about you — your dogs have been dognapped by a beaked lunatic named Glorkon who stuffed them into his eye holes. Your cute little pup pup boys give him insane power that will allow him to destroy the universe, unless you can stop him."
Trover Saves the Universe will launch on PlayStation 4 and PlayStation VR on May 31, with a 10% discount for PS Plus members. We look forward to trying it out!