News
Retro Platformer Mascot Bubsy Is Making a Comeback
Finally, the dozens of voices crying out into the night for a Bubsy sequel can rest.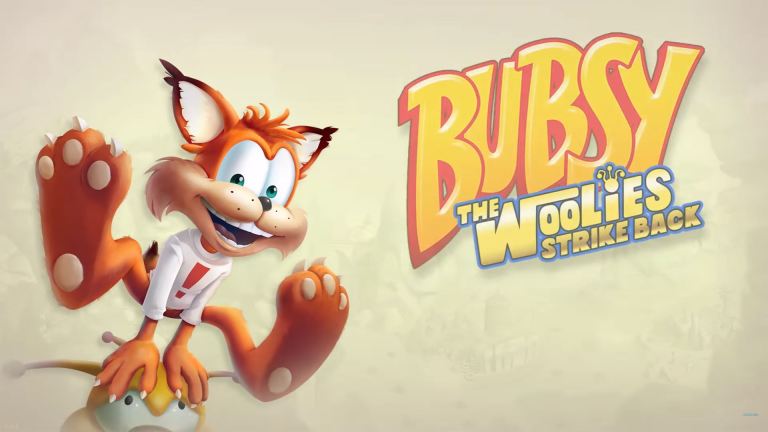 Hey kids, remember Bubsy? No? Oh. Well, let's assume you do remember Bubsy so that this segue to the trailer for a new Bubsy game isn't a complete wash. 
The recently revived development studio Accolade has announced that they intend to revive the Bubsy franchise they started 24 years ago. The original Bubsy game – officially called Bubsy in Claws Encounters of the Furred Kind – was a 2D platformer for the Super Nintendo and Sega Genesis that borrowed many mechanics from Sonic and Mario titles while adding a healthy dose of slightly outdated pop culture references to the formula. 
This new Bubsy game – titled The Woolies Strike Back – looks to revive the classic Bubsy style by thrusting everyone's favorite gaming icon they're just now hearing about into a "bevy of exotic locations as he travels the planet looking for the beloved Golden Fleece." The same press release that informs us of this information also makes reference to the "gnarliest UFO bosses to ever grace a Bubsy adventure." So, we have that to look forward to.
In all seriousness, this revival is very odd for a few reasons. First off, developer Accolade ceased being an independent studio back in 1999. It's still not entirely clear why they have returned. Equally confounding is why they have chosen to bring back the Bubsy franchise when 1996's Bubsy 3D effectively killed any love most people had for the character by virtue of being one of the worst games ever made. 
Fortunately, this latest Bubsy adventure is borrowing from the character's original adventures and not the unfortunate 3D game. While that does mean the return of Bubsy's "Your mom's Facebook account" sense of humor, it does mean we might get a somewhat enjoyable classic platformer out of the deal. 
Bubsy: The Woolies Strike Back will release on Steam and PlayStation 4 sometime during fall 2017.