News
Resident Evil: Revelations Coming to Nintendo Switch
Two of the most underrated Resident Evil games have been granted a third chance at success.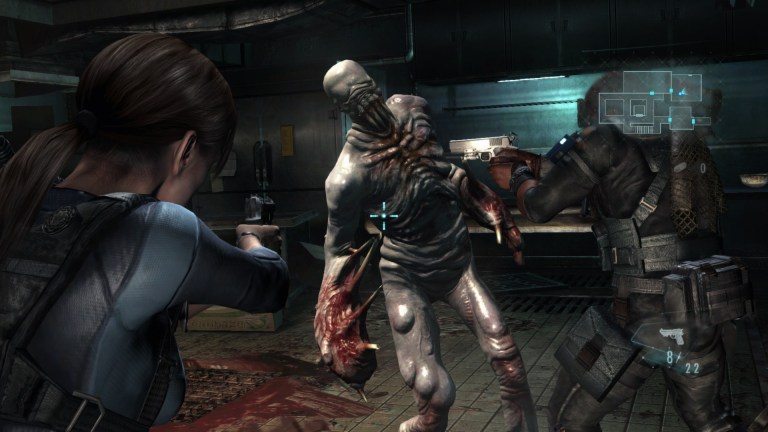 The Resident Evil: Revelations series is coming to the Nintendo Switch.
Capcom has revealed via their Twitter page that they intend to release Resident Evil: Revelations and Resident Evil: Revelations 2 for the Nintendo Switch on November 28. At this time, it appears that they will be released separately and retail for $19.99 each in North America. It's believed that a physical release of the first Revelations – which will include a download code for the second game – will be available around the same time for $39.99.
The Switch versions of these games will include all associated DLC as well as some new control options designed to take advantage of the Switch's Joy-Cons.
If you've never played Resident Evil: Revelations…well, you're not alone. The original Revelations was released in 2012 for the Nintendo 3DS, but the Switch version is an upgraded port of the 2013 HD version. It followed Jill Valentine and Chris Redfield on their journey to explore an abandoned cruise ship that has seemingly become ground zero for some terrifying experiments. Impressively, the game's story manages to bridge the sizeable narrative gap between Resident Evil 4 and 5. 
However, it was Revelations' gameplay that caught the attention of most players. Revelations combined the more classic survival horror style of older Resident Evil games and the action-oriented cinematic design of Resident Evil 4. Actually, one of the games biggest "revelations" was the range of movement that it afforded players. Unlike Resident Evil 4, Revelations allows you to move and shoot as well as do things like swim. 
Revelations 2, meanwhile, improved the gameplay of the original while telling a twisted story starring Claire Redfield and a few other familiar faces. 
The Revelations games weren't perfect – some people just could not get onboard with their largely linear structures – but they are genuinely fascinating pieces of the RE franchise that certainly deserve to be played. 

Read and download the full Den of Geek Special Edition magazine here!