News
Resident Evil: Project Resistance Release Date, Gameplay, Trailer, and News
The next Resident Evil game, Project Resistance, appears to be a revival of Resident Evil Outbreak.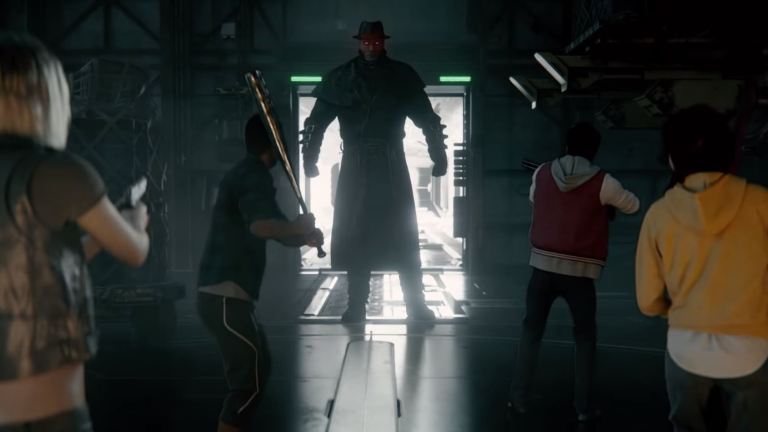 Capcom's next Resident Evil game is a franchise spin-off known as Project Resistance. 
Project Resistance most closely resembles asymmetrical multiplayer experiences such as Dead by Daylight and Friday the 13th. In it, four players control survivors (humans) who each have their own abilities. For instance, one character will serve as the healer while another is able to disable security cameras. They'll compete against another player controlling the "mastermind" who is trying to wipe them all. 
Where this game truly distinguishes itself is via its perspective system. Each of the four survivors will play the game from a third-person perspective similar to what we saw in the 4-6 era of Resident Evil games. However, the Mastermind can only view the game through the perspective of security cameras. He can then do things like turn off lights, lock doors, utilize weapons scattered throughout the environment, and even occasionally control the monsters themselves. He can even unleash the infamous Tyrant on the group. 
Aside from some co-op modes, this is really the first notable Resident Evil multiplayer experience since Resident Evil Outbreak. While Outbreak was held back by the PS2's limited online support and a few design decisions that prevented the concept from realizing it's full potential, Outbreak was at least the basis of a great idea. Here's hoping that Capcom gets this idea right this time around. 
Here's everything else we know about Resident Evil: Project Resistance:
Resident Evil: Project Resistance Trailer
The trailer that premiered at TGS 2019 gave us our first look at the asymmetrical 4v1 gameplay that pits four Survivors versus a Mastermind who can release all kinds of nasty things to kill the other players. Watch the gameplay below:
And here's the first trailer:
Resident Evil: Project Resistance Release Date
We're still waiting for Capcom to confirm Project Resistance's release date, but we expect it to be released sometime in 2020. Until then, there's a Closed Beta running on Oct. 4-7.
Matthew Byrd is a staff writer for Den of Geek. He spends most of his days trying to pitch deep-dive analytical pieces about Killer Klowns From Outer Space to an increasingly perturbed series of editors. You can read more of his work here or find him on Twitter at @SilverTuna014.