News
Resident Evil 7's Producer Wants a New Dino Crisis Game
Unfortunately for Dino Crisis fans, it doesn't sound like everyone at Capcom agrees.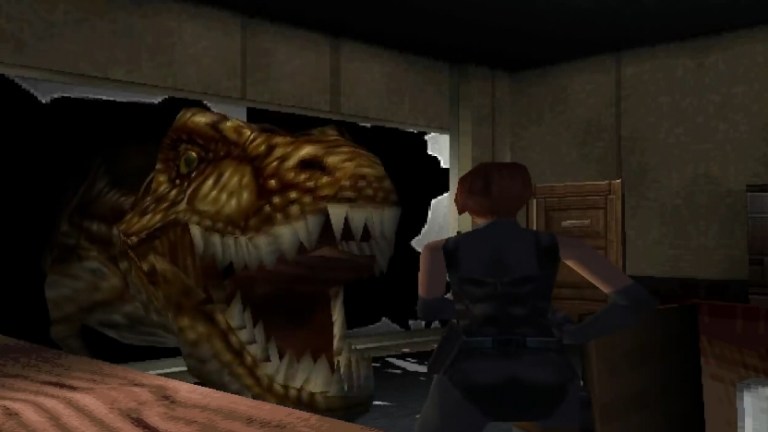 While Dino Crisis was ridiculed for being "Resident Evil with dinosaurs" when it was first unveiled, the 1999 survival horror game proved to be just different enough from its obvious inspiration to be worthy of genre fan's attention. Dino Crisis 2, meanwhile, was a brilliant reimagining of the series and one of the most creative arcade-style shooter experiences released on any console. 
We'd love to tell you our thoughts about Dino Crisis 3, but honestly, the camera in that game was so bad that we're not even sure it's fair to say that anyone who played it actually got to properly see the intended experience. 
That shame on the franchise aside, you would think that Capcom would be eager to revisit Dino Crisis if for no other reason than it is guaranteed to be supported by a heavy dose of nostalgia. Sadly, it doesn't seem that's the case. 
In an interview with Daily Star, Resident Evil 7 producer Masachika Kawata echoed the dreams of Dino Crisis fans everywhere by stating that he has a "hope for in my heart" that Capcom might bring back Dino Crisis, and that he believes that "if you were to create Dino Crisis with modern gaming technology it would be a really exciting prospect." Sadly, it doesn't seem that everyone at Capcom feels the same. 
"There's not currently any conversations happening (at Capcom), that I'm aware of," said Kawata in regards to a Dino Crisis sequel or reboot. 
It's a shame that Capcom doesn't seem to be interested in a Dino Crisis follow-up given that they've previously stated they are considering revisiting a number of old franchises and that they just successfully reignited market-wide interest in the Resident Evil series. It's not all bad news for Capcom fans, however, as producer Yoshinori Ono has previously confirmed that Capcom is in the very early stages of a new project set somewhere in the Onimusha universe.