News
Resident Evil 7: New DLC Trailer
The final pieces of Resident Evil 7's DLC package are finally detailed in this new preview.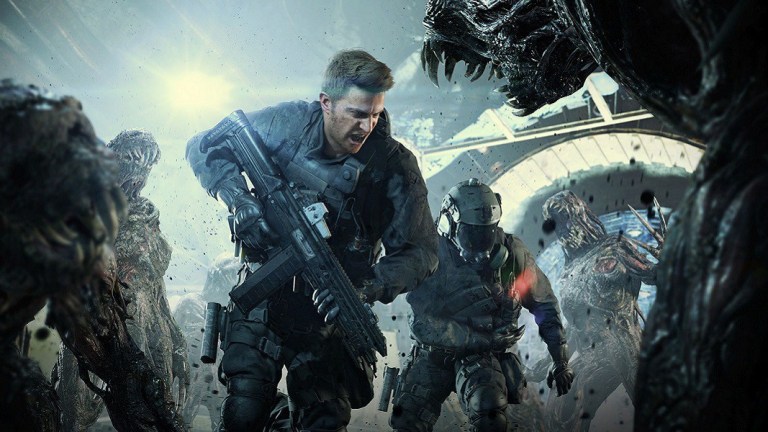 Capcom has finally released a gameplay trailer for Resident Evil 7's previously delayed DLC release, Not A Hero. 
Fair warning: This trailer contains a pretty detailed look at the upcoming add-on. If you're looking to remain entirely spoiler-free, you may want to avert your eyes.
As previously noted, Not A Hero will star Chris Redfield on a mission to clean up the sizeable mess that the final events of Resident Evil 7 caused. 
Based on the footage revealed thus far, it seems that Not A Hero is going to be much more action-oriented than the base game was. Not A Hero's UI even resembles one you might find in a more traditional action-oriented game. 
If Not A Hero proves to be an action-heavy title, that will certainly be an…interesting direction to take Resident Evil 7 in. Resident Evil 7 was billed as a return to more traditional survival horror and often functioned best as a pure horror game. The title's opening hour is one of the best horror gaming experiences in recent memory. When the game took a turn towards action gameplay towards the end of the campaign's story, many players felt that the overall experience suffered through a drop in quality. 
Still, it does make sense that Not A Hero focuses more on shooting and destruction considering that Redfield's role in the game involved removal of the paranormal through explosives and bullets. If Not A Hero adds a few more enemy types to the base RE 7 experience, it could help turn one of the game's weakest aspects into a strength. 
This recent trailer for the add-on, though, seems to suggest that Not A Hero will play very similarly to the action segments that concluded Resident Evil 7. We even get a brief look at some of the same environments we saw at the end of the game. 
Also included in this trailer is what seems to be a brief glimpse at an upcoming piece of premium content called End of Zoe. As the name suggests, this DLC will finally shed light on what happened to Zoe following the events Resident Evil 7 (assuming players chose not to save her). That DLC will be sold separately for $14.99 or will be made available to Season Pass holders when it releases on December 12th.
Not A Hero, however, is free to all Resident Evil 7 owners, so you'll be able to evaluate the add-on's merits yourself when it releases on December 12. 

Read and download the full Den of Geek Special Edition magazine here!