News
Resident Evil 5 and 6 Coming to Nintendo Switch
Capcom is bringing the controversial Resident Evil 5 and 6 to the Nintendo Switch.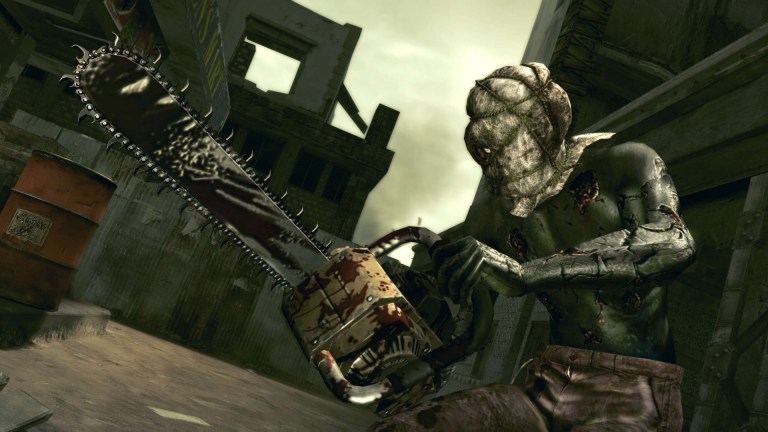 The Nintendo Switch's Resident Evil library will soon grow by two as Resident Evil 5 and Resident Evil 6 are the latest games in the horror series to make their way to Nintendo's console.
Resident Evil 5 was first released in 2009 as the direct follow-up to the revolutionary Resident Evil 4. The game centers on Chris Redfield and his partner Sheva Alomar as they battle infected residents of an African city and other evils. While many felt that Resident Evil 5 didn't quite live up to the standards set by Resident Evil 4 in terms of its story and pacing, the sequel is still held in high acclaim for its co-op gameplay and unique setting. We actually named it one of the most underrated multiplayer experiences. 
Resident Evil 6…well, that was an interesting game. Resident Evil 6 focused on four protagonists: Leon S. Kennedy, Chris Redfield, Jake Muller, and Ada Wong. The player controlled each of them through interwoven storylines that each tended to revolve around different types of gameplay. However, generally speaking, Resident Evil 6 was more action-oriented than its predecessors with smoother controls and quicker gunplay. 
The game was much more controversial than its predecessor in terms of fan reception. While some appreciated its over-the-top nature and enhanced spectacle, others found it to be a sad example of an era of gaming where horror was pronounced dead and liner action experiences ruled the day. Hey, different strokes for different folks.
It's nice to see so many Resident Evil games come to the Switching considering that Nintendo gave the series a home during the GameCube era and Capcom rewarded them with arguably the two greatest Resident Evil games ever made: Resident Evil Remake and Resident Evil 4.  
There's no word yet on when Resident Evil 5 and 6 will be released for Nintendo Switch or what price they will be available for. However, previous Resident Evil games released on Nintendo Switch have retailed for about $29.99. 
Matthew Byrd is a staff writer for Den of Geek. He spends most of his days trying to pitch deep-dive analytical pieces about Killer Klowns From Outer Space to an increasingly perturbed series of editors. You can read more of his work here or find him on Twitter at @SilverTuna014.