News
Resident Evil 3 Release Date, Trailer, Gameplay, and News
Resident Evil 3 will rise from the dead for one last scare in 2020. Here's everything we know about this remake...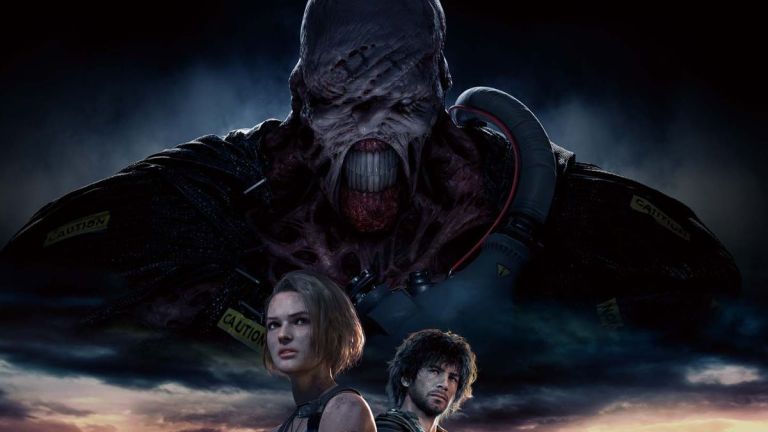 After the success of Resident Evil 2, a remake of the next game in the series was a foregone conclusion. Indeed, Resident Evil 3 is the next remake on Capcom's list, featuring modern graphics and all the other bells and whistles unlocked by current-gen hardware. While this announcement shouldn't come as a surprise, the reveal was further spoiled by a leak of the cover art earlier in December.
Resident Evil 3 was originally released in 1999, a continuation of the series that's often credited for truly kicking off the survival horror genre. The game stars Jill Valentine, who we first met in the 1996 original as a member of the STARS response team investigating the spooky Arklay Mansion, and an Umbrella operative named Carlos Oliveira. Together, they must make their escape from the zombie-infested Raccoon City before it's too late, but in their way is a bio-organic weapon unlike any they've encountered before, the gruesomely scarred Nemesis, who continuously hunts the protagonists throughout the game.
Judging from the great work Capcom did with Resident Evil 2's Tyrant, this new version of Nemesis should be nothing short of terrifying. We certainly can't wait for all the mods that pop up after the game's release.
As a nice surprise bonus, the previously announced Project Resistance, an asymmetrical multiplayer game that sees four survivors face off against a player-controller mastermind, will come bundled with the remake as its PvP component. We played Resistance back at NYCC 2019 and were overall impressed with the challenge of the mode, but your mileage is really going to depend on who's controlling the zombies and the other threats designed to kill you.
Here's everything else we know about the Resident Evil 3 remake:
Resident Evil 3 Trailer
This new Resident Evil 3 trailer not only offers an expanded look at the game's protagonists but grants us our best glimpse of the Nemesis so far:
And here is the debut trailer for Resident Evil 3:
Resident Evil 3 Release Date
Resident Evil 3 is set for release on April 23 for Xbox One, PlayStation 4, and PC. 
Furthermore, Capcom has confirmed that a Resident Evil 3 demo (known as Resident Evil 3: Raccoon City Demo) will release for PS4, PC, and Xbox One on March 19. The demo will seemingly be quite substantial and will even contain collectibles and a brand-new trailer for those who complete it.
John Saavedra is an associate editor at Den of Geek. Read more of his work here. Follow him on Twitter @johnsjr9.