News
Resident Evil 2's Director Looks Back at the Sequel on Its 20th Anniversary
Kamiya has nothing but fond memories of his time with the game.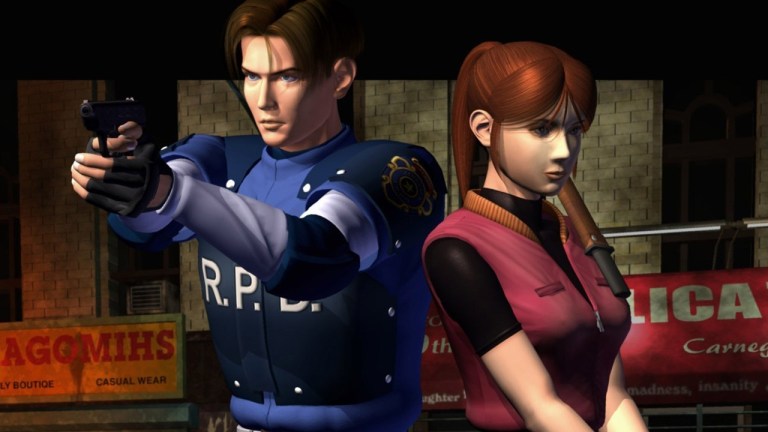 It's been 20 years since the world was introduced to the brilliant Resident Evil 2. If that doesn't sound quite right, it's probably because it feels like we've been waiting 20 years for the long digesting Resident Evil 2 remake. 
Nevertheless, the occasion of Resident Evil 2's anniversary – which actually occurred on January 21st – has given Resident Evil 2 director Hideki Kamiya reason to look back on the development of arguably the greatest video game sequel of all-time. As is the style of the times, Kamiya chose to do so via his Twitter account. While trendy and appropriate, that format does make it difficult to look at all his memories at once. 
However, the general message of Kamiya's observations is that the brilliance of Resident Evil 2 was a team effort. He looks back on how the team failed to produce a proper sequel their first time at bat – the infamous Resident Evil 1.5 – and how writer Noboru Sugimura helped him to get the project back on the right path. 
"Sugimura was old enough to be my dad," writes Kamiya. "When he looked at RE 1.5 in the early stages of development, he was the one who advised me to start over, and he gave us all the courage to actually do so."
Kamiya credits his own "youthful vigor" as the source of his ability to push through these times despite his comparative lack of experience. 
He also recalls a fantastic story involving his first trip out of Japan for work that ended with him having to direct English speaking voice actors because the interpreter was sick that day. 
"During the session, I added Claire's line "Chris, I have to find you" without getting Sugimura's approval," said Kamiya. "Since he was already writing the story for Code: Veronica, he yelled at me because he had to change the script just because of that line."
Ultimately, Kamiya ended up feeling quite sentimental regarding Resident Evil 2's considerable legacy. 
"All of these memories are irreplaceable treasures to me. There is no greater honor for me than seeing how much all of you still love RE2 to this day. I'll keep working hard so I can bring you many more games of the same caliber!"
Kamiya's full thoughts on the game are certainly worth your time, as is the seemingly timeless experience of Resident Evil 2.