News
Resident Evil 2 Remake Mod Restores Classic Cameras
The Resident Evil 2 remake is somehow even scarier with classic cameras.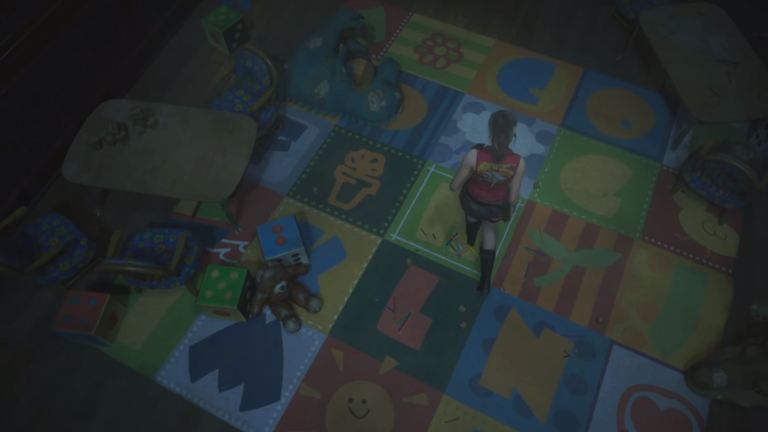 Fans are working on a mod for the Resident Evil 2 remake that restores the original game's fixed camera angles. YouTube channel Tinkerer Enveloping Sounds has released a couple of videos that show the progress they've made on this ambitious project.
The first video shows Leon navigating through the gas station at the beginning of the game while the second (slight spoilers ahead) features Claire making her way through the orphanage. Both areas feature custom fixed camera angles that change when the player triggers some invisible borders. In other words, it's exactly like the classic Resident Evil camera system you remember from the original titles in the series. 
It's worth noting that the choice of scenes illustrates the difficulty (and potential) of this mod. The sequence featuring Leon and the gas station sees Leon navigate the area with the help of a flashlight. The modders reveal that because the flashlight is really the only reliable source of lighting in the area, they had to design the camera angles so that they work around that crucial light source. In other words, most of the angles still utilize the over-the-shoulder perspective. 
However, the second sequence (which benefits from a variety of light sources) allowed the modders to get much more creative with their cinematography. Indeed, it's this sequence that really showcases how impressive this concept is. The team really has managed to turn the over-the-shoulder Resident Evil 2 remake into a game that captures the presentation style and spirit of the classic Resident Evil titles. It also proves that there is merit to the fixed camera perspective that goes far beyond the old technological hurdles that often dictated the use of that presentation style. 
As impressive as this mod is, the Enveloping Sounds team is quick to note that they do not intend on releasing a full version of this mod anytime in the near future (if they release it at all). Instead, they're treating it like a proof of concept. It's entirely possible they will finish it at some point, but it's also clear that it's going to take a lot of work to alter the entire remake so that it convincingly utilizes fixed cameras. 
All the same, the team has already confirmed that there's no one way to make an effective horror game and that Capcom should consider re-visiting the fixed camera system in some form or fashion in the near future.
Matthew Byrd is a staff writer for Den of Geek. He spends most of his days trying to pitch deep-dive analytical pieces about Killer Klowns From Outer Space to an increasingly perturbed series of editors. You can read more of his work here or find him on Twitter at @SilverTuna014.