News
Resident Evil 2 Remake: Capcom Reveals 30 Minute Demo
Capcom has announced that the first demo for Resident Evil 2 will have a strict 30 minute time limit.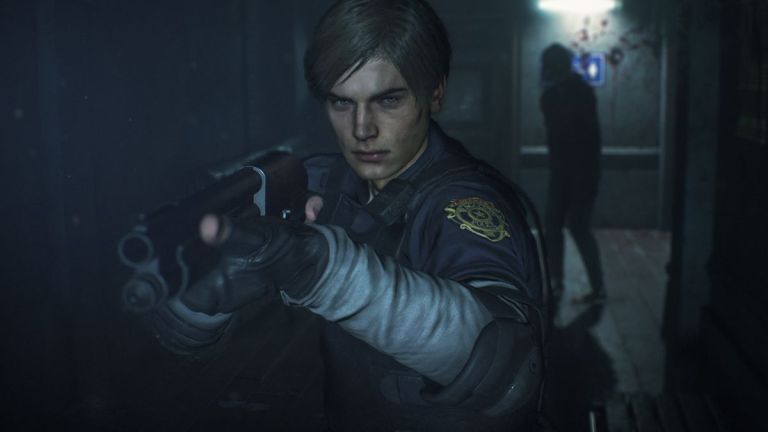 You'll soon be able to play a unique demo for the Resident Evil 2 remake. 
Described as a "1-shot," this demo features a 30-minute time limit. What that means is that the demo itself will not be limited to a demo-specific chunk of gameplay. However, you only get 30 minutes to play it. From the sound of things, you can continue playing if you die, but once those 30 minutes are up, the demo is no longer playable. 
It seems that the demo will see you play the Leon Kennedy portion of the game that sees him navigate the opening area of the Racoon City police station. What's particularly interesting is a statement from Capcom that implies there is an overall objective in this demo that can be completed. However, it sounds like few people will actually "beat" it. 
"Play quickly and carefully if you want to see the end of the demo, and be sure to pick up any useful items you see laying around while conserving your ammo," says Capcom in a statement regarding the one-shot demo. "It may be tempting to try and defeat every zombie that stands, or crawls, in your way, but sometimes it's better to use a few bullets to make an escape route than empty a clip on a monster that refuses to stay dead."
Their statement also reveals that there is no way to "turn back the clock," so you should be prepared to go into this demo committed to the 30-minute runtime if you want to get the most out of it. The fact that they mentioned conserving supplies also suggests that this title will focus more on the traditional Resident Evil survival aspects than some recent games in the series have. 
We have to say that this concept is particularly fascinating in the age of streaming and video. There will no doubt be some who are going to wait to start their playthrough until they've gathered information on what is ahead in an attempt to finish the demo. Others will certainly want to hop in right away to experience a slice of what is easily one of our most anticipated games of 2019. 
The Resident Evil 2 Remake demo will launch on January 11th for PC, PS4, and Xbox One. 
Matthew Byrd is a staff writer for Den of Geek. He spends most of his days trying to pitch deep-dive analytical pieces about Killer Klowns From Outer Space to an increasingly perturbed series of editors. You can read more of his work here or find him on Twitter at @SilverTuna014.