News
Resident Evil 2 Remake: Release Date, Trailers, and DLC
What you need to know about Resident Evil 2 Remake, including latest news, release date, trailers, and much more!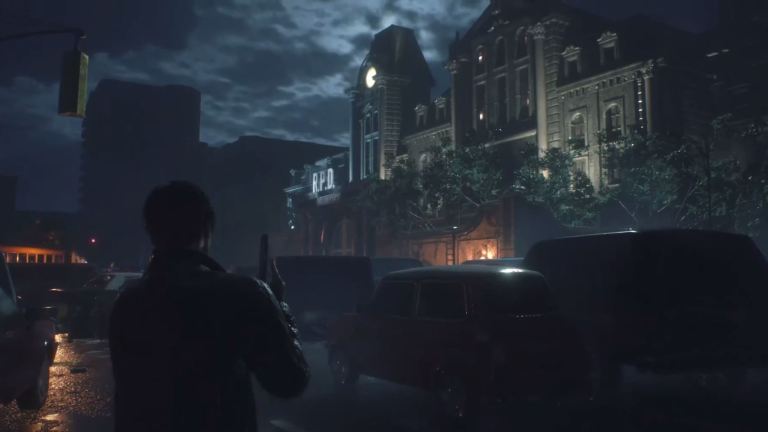 Resident Evil 2, one of the most beloved horror games ever made, is finally receiving the modern-day remake that fans have been clamoring for ever since Capcom's exceptional remake of the original Resident Evil. 
Of course, much has changed since Resident Evil 2 made its PlayStation debut, and the remake of Resident Evil 2 reflects many of those changes. Gone are the game's static camera angles and tank controls, in is an over-the-shoulder playstyle that resembles the one seen in Resident Evil 4. The game's visuals have also been updated to reflect the best technology of the modern era. 
What hasn't changed is the original version of Resident Evil 2's brilliant horror atmosphere. Resident Evil 2 Remake retains that game's ability to scare you at will. Resident Evil 2's obscure puzzles, surprisingly deep story, and use of multiple characters also appear to have returned. What we're saying is that this looks like the modernized version of an all-time classic horror game that we've been hoping Resident Evil 2 Remake would end up being from the moment Capcom first teased it. 
Here is everything else we know about Resident Evil 2 Remake:
Resident Evil 2 Remake DLC
Resident Evil 2's first major piece of DLC will be a free new mode called Ghost Survivors. 
Ghost Survivors consists of three separate releases and follows various characters connected to the Resident Evil 2 story. It sounds like there's something of a roguelike element to the mode as certain aspects of it will be randomized, but the extent of that randomization is not known at this time. Furthermore, it sounds like you'll be able to purchase upgrades for your characters via an in-game shop, but Capcom does not currently plan on offering microtransaction upgrades for this mode. 
From what we've heard, it seems that Ghost Survivors might be very similar to the raid mode featured in Resident Evil Revelations 2. However, the extent of this feature hasn't been fully revealed. 
Resident Evil 2 Remake Release Date
Resident Evil 2 Remake is set to launch on January 25, 2019. It will be available for PlayStation 4, Xbox One, and PC. 
Further Reading: Video Game Movies Currently in Development
Resident Evil 2 Remake Trailer
A new story trailer has premiered! Check it out below:
Gamespot has uploaded a nearly 20-minute, uncut gameplay video for Resident Evil 2 that gives us a much better idea of what kind of gameplay to expect from this remake. Spoiler: the game still looks incredibly scary and has clearly benefited from the changes that Capcom has made to its controls and visuals. Take a look:
The first trailer for Resident Evil 2 Remake serves as an effective teaser for a game many people thought they'd never actually see. 
The next trailer is a bit more involved and sheds a little light on the remake's story, characters, gameplay, and how it will alter the formula of the original title. 
Matthew Byrd is a staff writer for Den of Geek. He spends most of his days trying to pitch deep-dive analytical pieces about Killer Klowns From Outer Space to an increasingly perturbed series of editors. You can read more of his work here or find him on Twitter at @SilverTuna014.