News
Resident Evil 2 Mod Strips Tyrant of His Clothing
Providing exactly what fans wanted (right?), a new Resident Evil 2 mod puts Mr. X in a thong...
It's blindingly obvious at this point that the modder community loves Capcom's Resident Evil 2 remake, but this latest mod is one of the more bizarre ones: this fan-made alteration of the game peeks beneath the Tyrant's iconic trenchcoat, imagining what the stomping baddie would look like in his swimming gear. That's, um, exactly what we all wanted to see… right?
We have a modder dubbed MisterHecks to thank for the sight of Tyrant in some Umbrella Corporation speedos along with some sunglasses and flip flops. You can download this "Beachboy X" mod for yourself at Nexus Mods or watch this video from GamersPrey to see it in action:
Here are some images from the Nexus Mods page, if you happen to fancy (for whatever reason) having a closer look…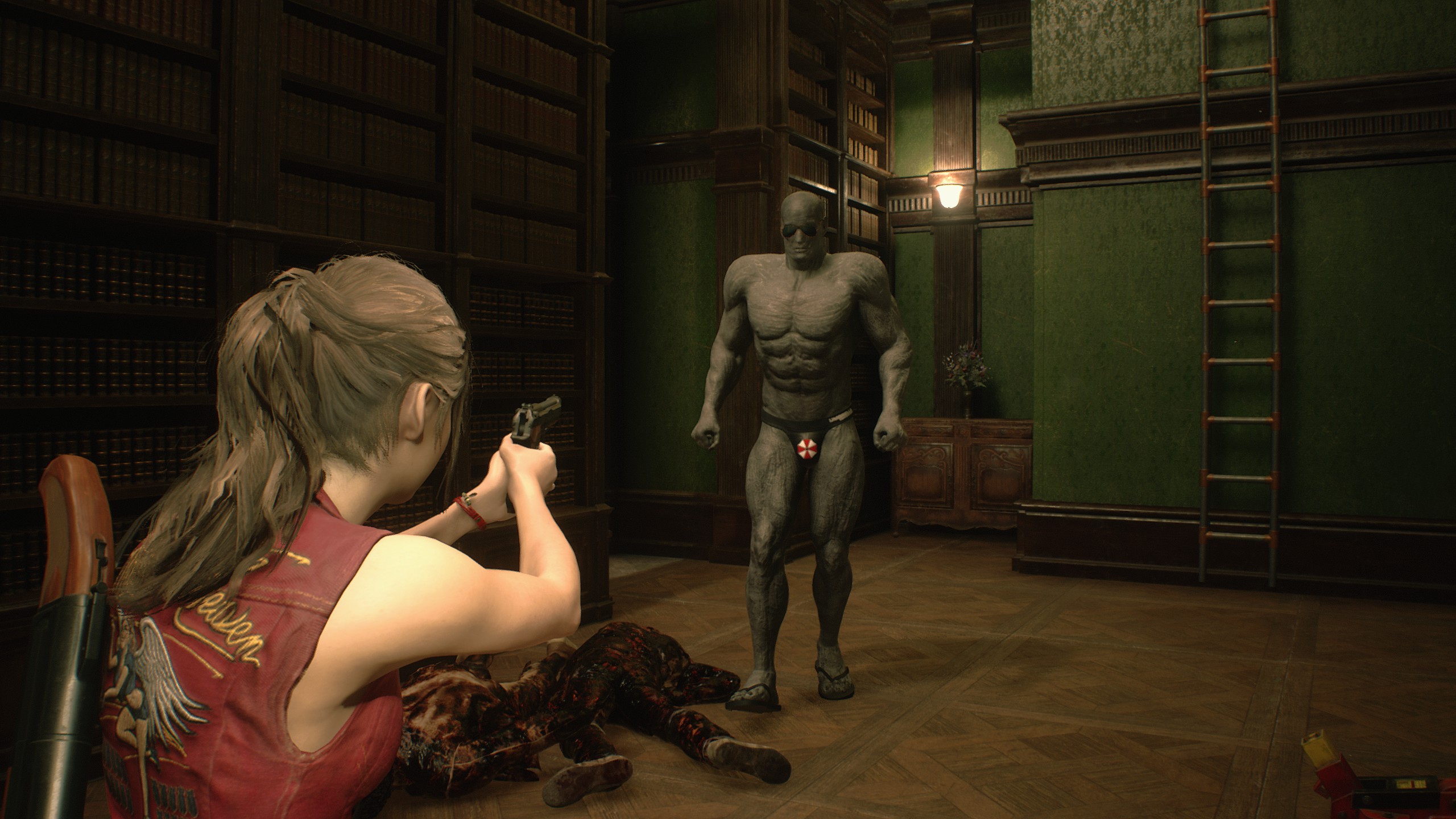 Crikey.
What will those modders come up with next? We'll keep you updated!