News
Red Dead Redemption 2: Head Writer Reveals 100 Hour Work Weeks
Fans are concerned over Red Dead Redemption 2's crunch time figures.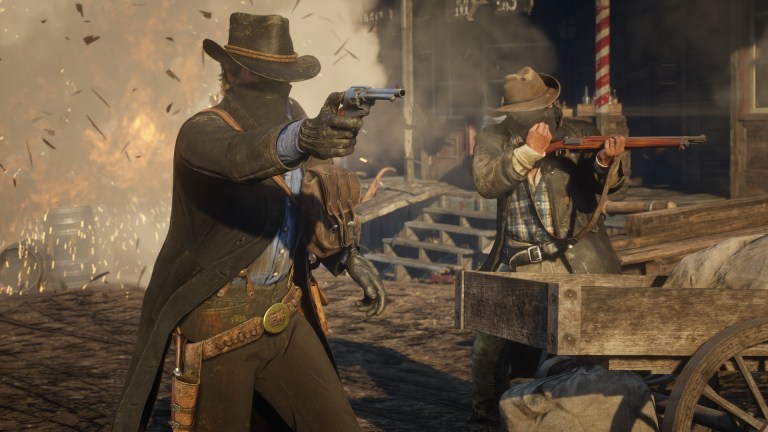 In an interview with New York Magazine, Rockstar's Dan Houser stated that he and some members of the team were working some very long weeks in order to finish Red Dead Redemption 2.
"We were working 100-hour weeks," says Houser. He then elaborated on the incredible amount of work that goes into a game like this by stating that they even made "70 versions" the game's trailers and television commercials with the team's editors probably working on "several hundred" versions of those spots. 
These comments caused some people to become quite concerned regarding what Rockstar expects of their employees. After all, we've heard quite a few stories in recent years about studios that will force their employees to endure hundreds of hours of crunch time in order to complete a project. More often than not, these hours are either mandatory or at least strongly encouraged. There are even times when this extra work is not rewarded with additional pay, time off, or any other benefits. 
In response to those concerns, Houser issued a separate statement that clarifies that the hours of work he was talking about were limited to a small number of senior staff and were not demanded of from any other member of the team. 
"After working on the game for seven years, the senior writing team, which consists of four people, Mike Unsworth, Rupert Humphries, Lazlow and myself, had, as we always do, three weeks of intense work when we wrapped everything up," said Houser. "More importantly, we obviously don't expect anyone else to work this way. Across the whole company, we have some senior people who work very hard purely because they're passionate about a project, or their particular work, and we believe that passion shows in the games we release. But that additional effort is a choice, and we don't ask or expect anyone to work anything like this."
However, it should be noted that this is not the first time that Rockstar has been called over how many hours they require their employees to work. In 2010, spouses of members of the Rockstar San Diego team published an open letter in which they claimed that studio employees were being overworked at the same time that the studio was removing some of their benefits. They questioned how games like Grand Theft Auto could generate a billion dollars in revenue while the people who made the game were forced to endure worse conditions.  
Matthew Byrd is a staff writer for Den of Geek. He spends most of his days trying to pitch deep-dive analytical pieces about Killer Klowns From Outer Space to an increasingly perturbed series of editors. You can read more of his work here or find him on Twitter at @SilverTuna014. 
Read and download the Den of Geek NYCC 2018 Special Edition Magazine right here!