News
Red Dead Redemption 2's Pinkerton Agents Cause Real-life Lawsuit
Pinkerton Consulting & Investigations and Take-Two Interactive are in a legal battle over Red Dead Redemption 2...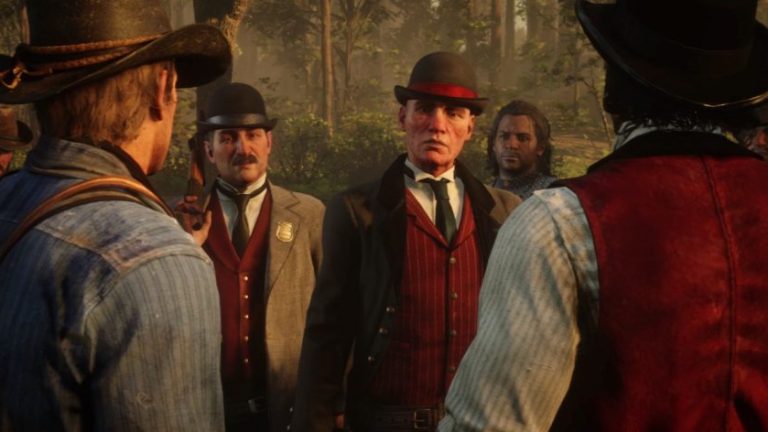 Red Dead Redemption 2's Pinkerton agents have caused a real-life legal battle, with Pinkerton Consulting & Investigations disagreeing publically with Take-Two Interactive over the Pinkerton company's presence in the game. The characters in question are Andrew Milton and Edgar Ross, who are established as working for Pinkerton in the game.  
The Verge reports that the real-life Pinkerton kicked off this legal battle by filing a cease and desist notice against Take-Two. Pinkerton felt that, despite the "clear affection" shown towards Pinkertons in the game, that the usage of the company's name was trading on the "goodwill" of Pinkerton's trademarks and "creating a false impression that the game was made by or connected with Pinkerton."
Pinkerton requested that Take-Two "pay either a lump sum or ongoing royalties," but it seems that Take-Two sees matters differently. The game company is suing in response, arguing that the presence of Pinkerton in the game is merely an example of a historical detail and should be deemed fair use. 
As Verge notes, the Pinkerton Agency appears in many works of Western fiction, including the TV series Deadwood, the movie The Long Riders, and even the video game BioShock Infinite. It's interesting that the Pinkertons have chosen this moment to go after a work of fiction using the agency's name, but Take-Two says that Pinkerton's lawsuit could be damaging to the future of historical fiction.
"Historical fiction— television, movies, plays, books, and games — would suffer greatly if trademark claims like [Pinkerton's] could even possibly succeed," Take-Two argues in the suit's official documentation. "[Pinkerton] cannot use trademark law to own the past."
We will be sure to keep you updated as this story develops. It could set some interesting precedents, whichever way it goes. In the meantime, you should check out our hands-on impressions of Red Dead Online, the game's online mode, which just received a big battle royale update.