News
Red Dead Online Zombie May Be Teasing Undead Nightmare DLC
Are zombies, ghouls, and other spooky things about to haunt Red Dead Redemption 2's online mode?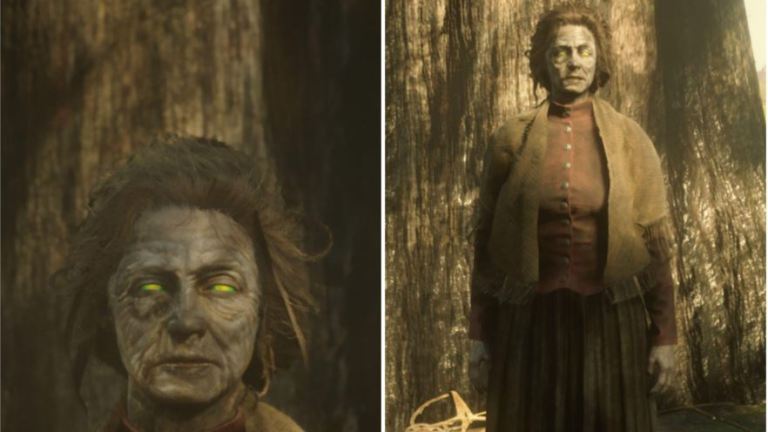 Some creepy occurrences in Red Dead Online have fans hoping that Rockstar is planning an Undead Nightmare style content update. 
The most telling sign that something is up is the sudden appearance of a nightmarish zombie-like NPC in the game's swamp area that was first spotted fairly recently. There's no explanation for why this character exists, and there doesn't seem to be any way to interact with her. While the swamps in RDR 2's single-player mode also featured some creepy elements such as this, the online version of that area has seemingly been ghost-free up until now. 
Some players have also noted that there seems to be an unusual amount of bodies appearing in the swamps, but a popular theory suggests that this is actually the result of a glitch. Still, it adds to the general atmosphere. 
With Halloween coming up, it's certainly not impossible that Rockstar could be preparing some online event in celebration of the holiday. Games like Overwatch, Grand Theft Auto V, and (allegedly) Apex Legends all feature Halloween-themed content around this time of year, so it's honestly fairly reasonable to assume that Rockstar would unveil something similar for Red Dead Online. 
However, we'll have to throw a little cold water on the idea that Rockstar is teasing the release of Undead Nightmare 2. With GTA V, Rockstar showed that they're not as interested in releasing single-player DLC. That makes sense (even if it is a bit sad), and while we could see Undead Nightmare elements in Red Dead Online (such as a zombie horde mode), we doubt that the game will get a single-player expansion anytime soon. 
We'll keep an eye on whether or not Red Dead Online embraces the Halloween spirit as we inch closer to that time of year. 
Matthew Byrd is a staff writer for Den of Geek. He spends most of his days trying to pitch deep-dive analytical pieces about Killer Klowns From Outer Space to an increasingly perturbed series of editors. You can read more of his work here or find him on Twitter at @SilverTuna014.