News
Red Dead Online Update Adds Competitive Fishing
You can face off with your mates in fun, fishy ways with Red Dead Online's latest update.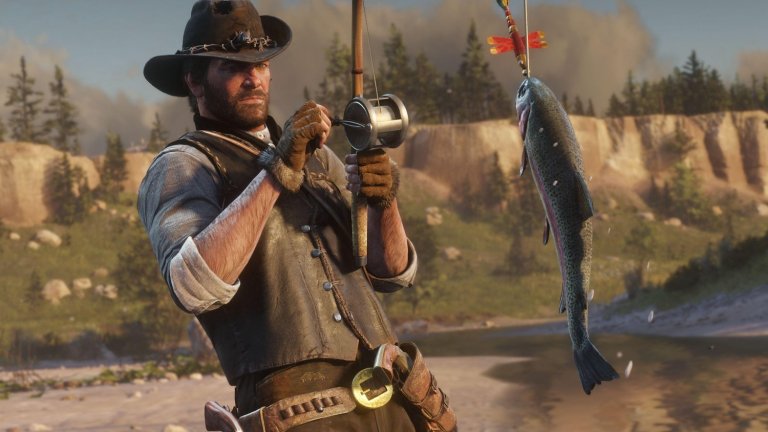 Following a memorable side quest and all the other fish-based content from Red Dead Redemption 2, Rockstar is adding a competitive fishing mode to the Red Dead Online beta. Much like the recently added battle royale mode, Gun Rush, this latest addition shows how the developers are trying to craft this beta into a fan-pleasing offering with something for everyone.
The official press release tells us that, in a big update that will land on Feb. 26, the Competitive Challenges segment of Red Dead Online will get "a fresh catch with Fishing Challenges." These fishy new additions "are broken out by type," and players will receive the rod and all the equipment they need for each challenge – "whether it's crickets for a river challenge, crayfish for the swamp, or worms for lakes" – when they opt in.
Once you're geared up, you'll "head to an appropriate body of water," where you'll need to catch "the highest weight total of fish to win". And, as an added bonus, "you'll be made safe from the nuisance of trigger-happy outlaws while you are taking the challenge."
Further Reading: What's Next for Rockstar After Red Dead Redemption 2?
This sizeable update will also add three new Showdown Modes (entitled Up in Smoke, Spoils of War, and Plunder) and a new race variation called Target Races, "where players shoot targets from horseback to pass checkpoints as they race along a track to the finish line."
There will also be a Fool's Gold Free Roam Event, where the prize for winning is an "equal parts gaudy and protective suit of Golden Armour." And, err, yeah, that description is pretty spot-on…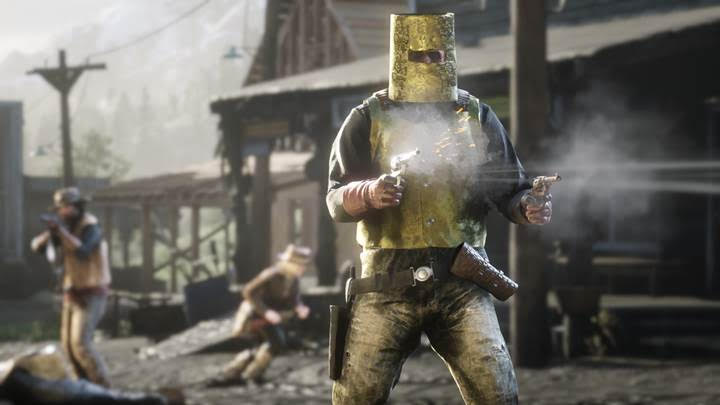 There will be new weapons (the Evans Repeater Rifle and the Rare Shotgun), clothes, and emotes as well. And for PS4 owners, there will be early access to Open Target Races (like Target Races, but in an open space) and a Jawbone Knife melee weapon, as well as some emotes and clothes.
Happy fishing, folks!